Where is Erie, PA's Real Estate Market Heading in 2023
Posted on September 13th, 2022 at 3:44 PM

The pandemic's rock-bottom interest rates are behind us. The national, regional, and local buying frenzy is slowing down. The demand for new mortgages and refinances is decreasing. While these trends could look like warning signs of a crash ahead, they're more likely signs of a more balanced housing market in 2023.
If you're curious about the year ahead, this piece is for you. Maleno, a full-service real estate and remodeling company, discusses three predictions for Erie, Pennsylvania's 2023 real estate market.
Please note: The following content (including, but not limited to, text and images) is for educational and informational purposes only. It is not in any way a substitute for legal advice or financial guidance.
Home Price Growth Will Slow, Not Plummet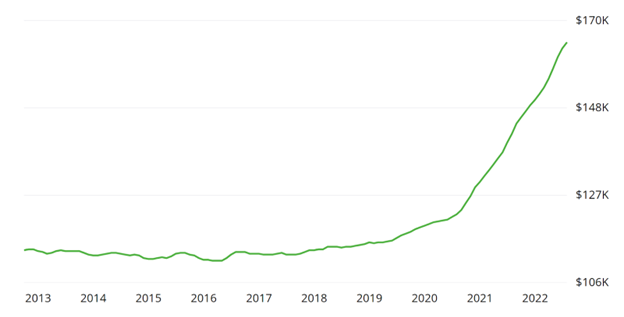 Erie's home values have increased 15.5% over the past year. However, rising mortgage rates and unprecedented sales prices will likely cool the blazing-hot seller's market. A slightly cooler market is great news for buyers.
That said, mortgage rates are still relatively low despite a sharp increase in 2022. So, although the market is slowing down, it doesn't mean that housing prices will decrease.
After a quarter of slowing growth, it's more likely that the seller's market is simply moving back to center rather than crashing. Even with a deceleration of sales prices, Erie's average home price is still up 14.2% year-over-year.
With a sale-to-list price of 100%, homes in the Gem City are still consistently selling for the asking price and doing so in record time. But at 2022's growth rate, too many buyers will eventually be priced out of the local market, leading sellers to lean toward a more fair market value.
2. Still a Seller's Market
If you're waiting around for interest rates to hit rock bottom as they did during the heart of the pandemic, you're probably going to be waiting for a while. On the flipside, there is good news regarding mortgages: Fannie Mae's forecast shows lower interest rates in 2023, averaging around 4.5%.
However, like we stated above, home prices will still continue to climb upward (just slower), and inventory will still be sparse in the year ahead. If you're a homebuyer who is concerned about the prices, know that it actually continues to be more affordable to buy a home than it is to rent in Erie (in terms of monthly payments), despite the last two years of price increases.
3. New Construction Prices Will Level Out
In conjunction with skyrocketing home prices, the cost of new construction soared due to the global supply chain issue. According to the National Association of Home Builders (NAHB), building materials prices increased 20.4% year over year and have risen 33% since the start of the pandemic. With the labor shortage, service prices are now 39% higher than they were in 2019.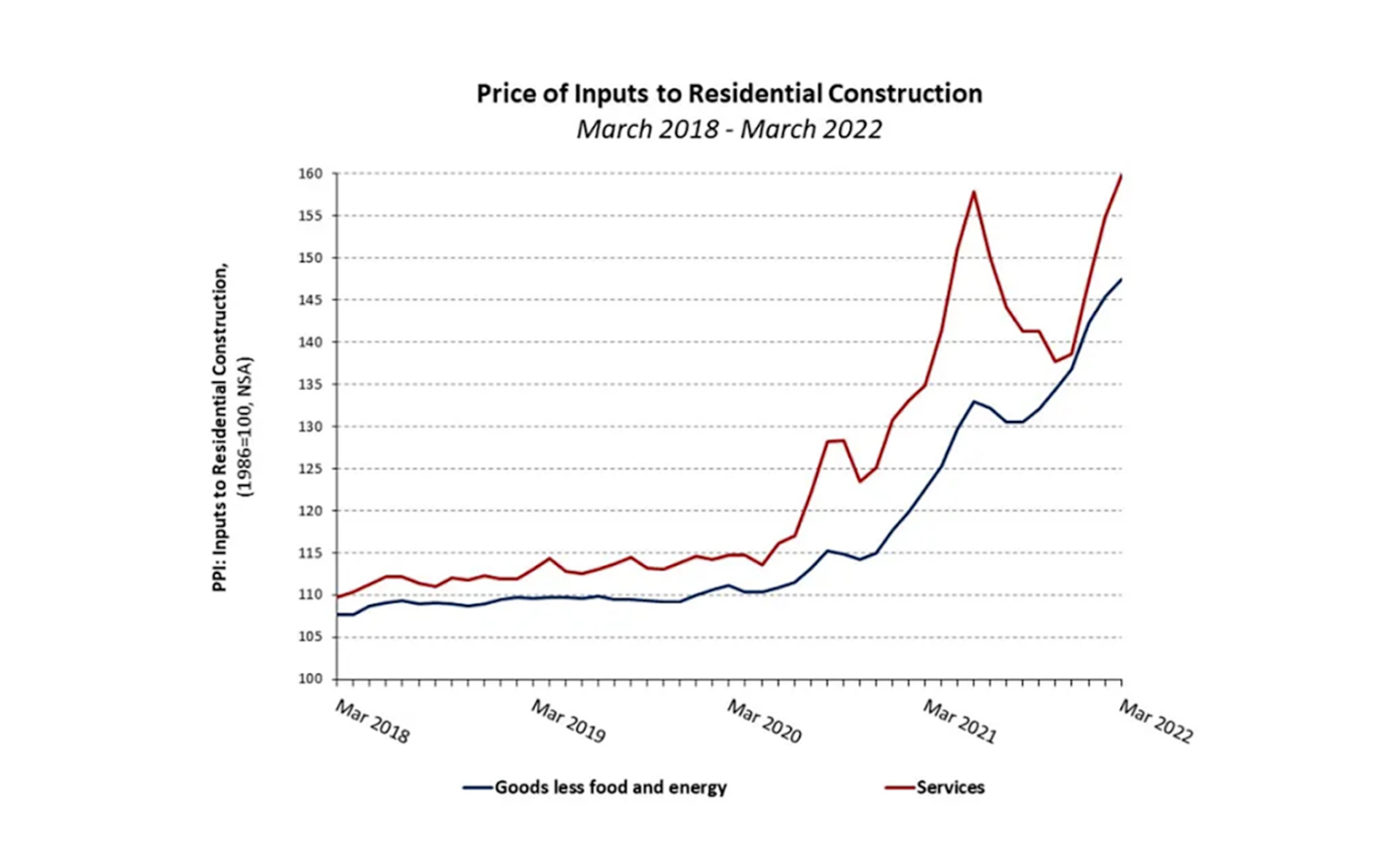 However, there is hope that 2023 may be the final chapter of the supply chain crisis. About half of procurement leaders (44%) expect the supply chain crisis to ease by the end of 2023 and another 18% think the supply chain crisis will ease by the end of 2022.
If the transportation industry can finally close the book on its woes, we should see new construction prices level off.
The 2023 To-Do List
Let's start with the buyers: We know there are a lot of frustrated potential buyers out there who have been priced out of the market. But don't panic buy a place you don't love.
In fact, if you have been holding out for your dream house, you may have dodged a bullet in 2021 and 2022. About three-fourths of home buyers (72%) have regrets about their recent home purchase, with one in three (30%) saying they spent too much money. Buyers paid a median of $65K over asking price for their home. Moreover, if you're kicking yourself for not picking up that fixer-upper, don't. One in four people who bought one in 2021 or 2022 regretted it.
For all of you homebuyers out there, use the rest of 2022 to get ready for 2023 by:
Getting Pre-Approved: Sellers like it when buyers have the money ready to go. Meet with a trusted lender to get the process started.
Hiring an Agent: Find a seasoned real estate agent who has your best interests in mind and provides sound guidance and advice.
Saving Some Money: Use this time to get your finances in perfect working order, so that, when your dream home does come on the market, you're ready.
Now, for the sellers: There is no time like the present. Erie has never experienced this hot of a market. Between buyer demand and a shortage of housing inventory, you can get above-market prices and minimize time on-market.
But this market is bound to cool. Before it does, be sure to:
Hire an Agent: Find a seasoned expert who can help you price your home and provide guidance during the entire selling process.
Make Necessary Repairs: Most buyers will want to purchase a move-in-ready home. Make a few small repairs now and reap some big rewards upon closing.
Know Where You're Going: Remember, you'll be in the buyer's seat soon. Make sure you have your ducks in a row before you put your home on the market.
Buying and Selling with Maleno
Whether you're moving in or moving out, Maleno is here for you. We offer a full suite of real estate services to help you buy or sell your home.
If you don't have the budget to buy the house you love in the current market, we have a solution for you too. We provide remodeling services to transform your current home into your forever home.
If you're interested in learning more about our team, please contact us today.
Contributed by Matt Flowers
@ethoscopywriting