Meet the Maleno Teams
When you've been in the business as long as we have, the people we work with become like family. We've built the perfect blend of skills, personalities, and quirkiness to ensure we meet with success! Whether we're building someone a new home, remodeling their existing home; helping someone to buy or sell a home, or renting apartment in Erie, PA, we strive to exceed our customers' expectations each and every time. We build our relationships upon trust, collaboration, and respect.
MEET OUR TEAM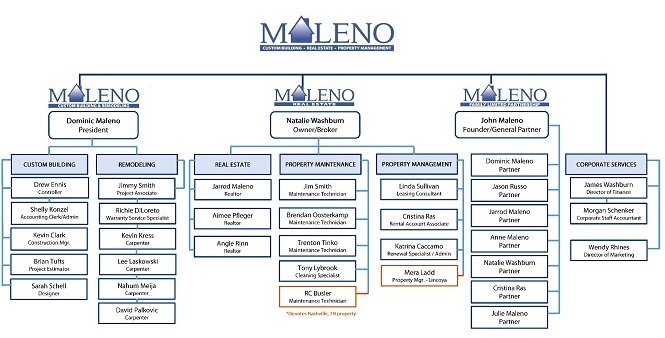 Maleno organizational chart for Erie, Pennsylvania and Nashville, TN businesses.