Six Tips for Selecting Your Real Estate Agent
Posted on February 14th, 2020 at 2:24 PM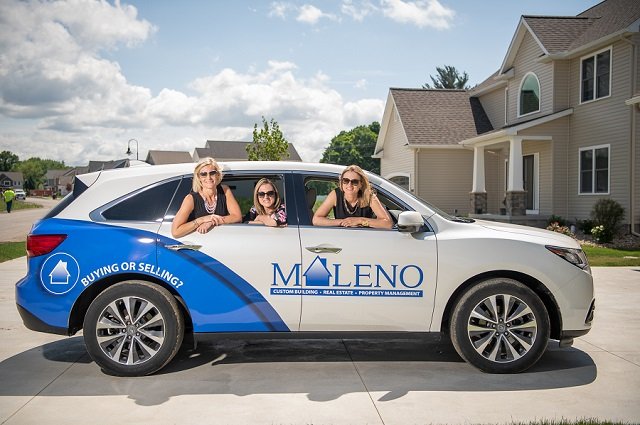 If you're reading this piece, chances are good you've made the decision to either purchase or sell a house. It's an exciting time, but the process can get overwhelming without guidance and support. For that reason, whether you're a seasoned property owner or a first-time homebuyer, we always recommend working with a real estate agent.
But, the problem is: there are well over a million agents from which to choose. Before you put what is most likely your largest asset in someone else's hands, it is wise to do some homework. To help you narrow down your choices, we've outlined six tips for helping you select an agent that doesn't just meet, but, goes above and beyond to exceed your needs.
1. Ask For Referrals
Whether you're buying or selling, start by asking friends, family members, coworkers, or anyone else whose opinion you value for referrals. Solicit their feedback about how the entire process went for them. Dig into the details with the following questions:
What did/didn't you like about your agent?
Did he or she communicate effectively?
Does your agent have a specialty?
Does he or she focus on a particular area?
Did the purchase or sale meet your expectations?
How did your agent handle challenges?
2. Interview At Least Three Agents
After you have a prospective list of agents to consider, look at their work: listing materials, website, brochures, and signage. Do the agents' materials convey pride in their work? Do the photographs that appear with their listings look sharp?
Handle your interviews with prospective agents like job interviews, because they are. We recommend jotting down questions ahead of time. To get you started, here are a few:
How long have you been in real estate?
Do you specialize in buying or selling homes?
How many transactions have you completed in the last year?
How many homes have you bought or sold in the area of interest?
Inevitably, you will have a number of your own, which may be tailored to your more specific needs, but these are a great place to start and questions to which any good real estate agent should have solid answers.
For that, look for strong local market knowledge and a depth of experience. They should understand local trends and patterns in your area and be ready to discuss them with you. Request a comparative market analysis and carefully examine it.
What will their specific strategy be to find your dream home, or sell the home you currently own? The diligence and enthusiasm the agents bring to the interview are indicative of how hard they will work for you once hired.
An important note worth not glossing over: A good agent will not push you to buy a house you can't afford or make unrealistic promises about how much you will get for your home.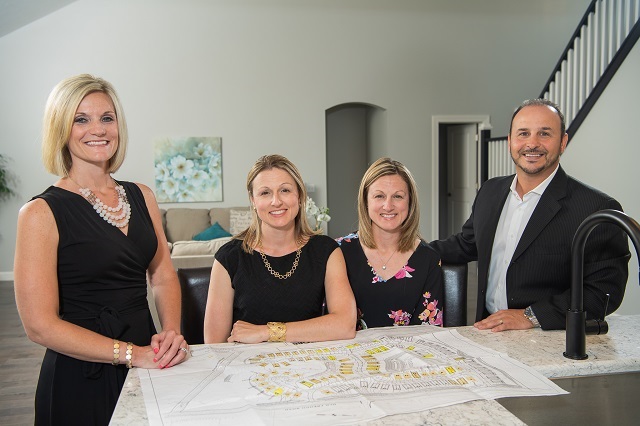 3. If Possible, Contact References
After interviewing at least three agents, you probably have an idea of who you'd most like to represent you. However, take the time to see if your agent can provide any references. When they're available, reach out to these contacts to get more insights into your potential agent.
Find out if they were they present for home inspections and knowledgeable about any needed repairs? Ask the references what they liked about the agent and how he or she handled any problems—ones foreseen as well as the unexpected—that arose.
4. Share Your Needs
The next step may take a bit of introspection and honesty from you. Tell the agent about why you are motivated to sell or buy, and gauge his or her reaction to what you share and willingness to accommodate you.
Do you have a specific timeline or a strict price point? Is the agent equipped to deal with your special needs, such as military service or moving from one school district to another? What guidance will he or she offer with your lending needs, for instance, or selling one home while buying another?
Conversely, make sure the agent isn't so eager to please that he or she is unwilling to share potentially hard truths with you. For instance, you may need someone to tell you to take down all your family photographs, or that your walls badly need to be repainted. It's your agent's job to look over your property with fresh eyes and assess what will help it sell for the best price. If you're buying a house, the right agent will help you see past ugly wallpaper to what truly matters in a potential home.
5. Look for Clear Communication
Good, clear communication is critical to any business transaction, but especially in an emotional one like home buying or selling. Ask the potential agent if he or she will communicate with you by email, text, or by phone, and how timely the responses will be.
You want an agent who actively follows the local market and who will quickly let you know of new listings or potential buyers.
6. Trust Your Gut
Finally, pick an agent that you enjoy being around. Because this person will learn a myriad of personal details about your life, you need to have an innate sense of confidence in your agent. Trust is essential to successful home buying and selling.
Don't sign any forms you don't understand and don't be afraid to ask as many questions as needed to take each step when buying or selling confidently. Your agent is there to guide you and be your advocate and should not be frustrated in explaining these processes in terms that make sense to you.
Consider a Maleno Real Estate Agent
With a seasoned team of agents, we're equipped to help both buyers and sellers. Our agents are here to help you find your dream home and/or sell your property for above-market price points.
The Maleno Real Estate Agency has over 450 years of experience in new construction sales, multi-family investments, and existing market sales. If you're interested in learning more about our team, please contact us today.
Contributed by Matt Flowers