The Most Underrated Lakeside City You Can Actually Afford
Posted on June 16th, 2021 at 8:54 AM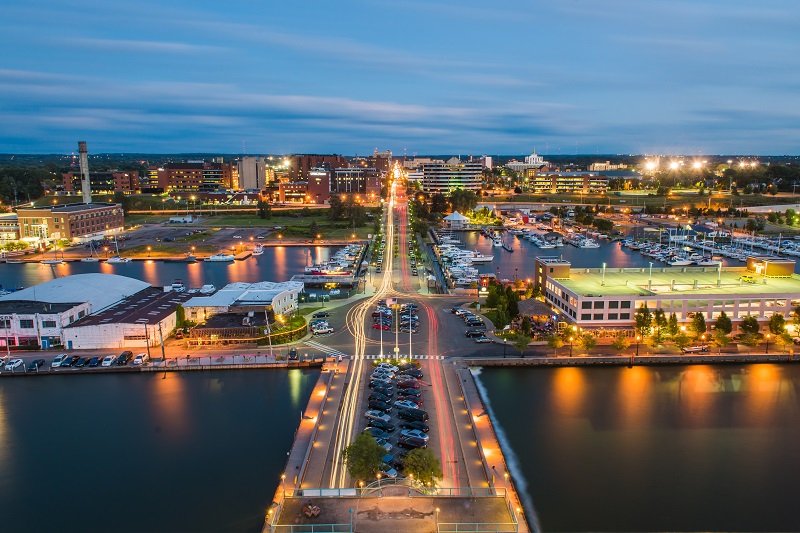 Photo Courtesy of Rob Frank of R Frank Media
From oceanside cities such as Cape Cod, Massachusetts, and Key West, Florida to lakeside cities like Burlington, Vermont, and South Lake Tahoe, California, the allure of these places is almost palpable. But, unfortunately, these places also come with an unpalatable price tag.
Thankfully, if you're feeling landlocked, there is an underrated and undervalued city that'll quench your thirst for a coastline: Erie, Pennsylvania.
A Little About Erie, the Flagship City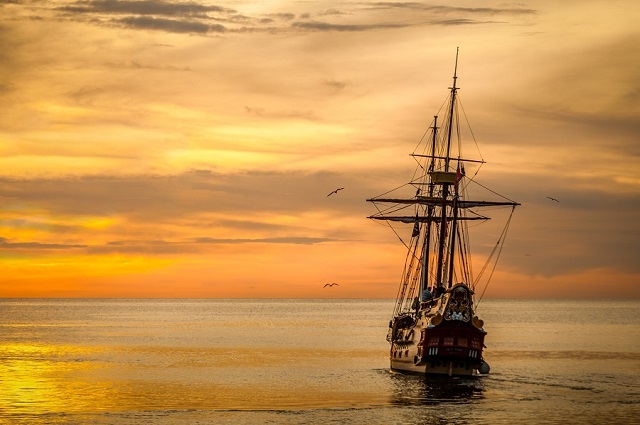 Erie is the fourth most populated city in Pennsylvania. And, as the name suggests, it's located on the southeast shores of Lake Erie. So, while many think of Erie as just another casualty inside the Rust Belt, it's a city with a diverse economy, bustling tourism industry, and of course, beautiful beaches and parks.
Erie is also steeped in rich American history. It's often referred to as the Flagship City as it's home to the U.S. Brig Niagara, flagship of Commodore Oliver Hazard Perry. This ship played a pivotal role in the Battle of Lake Erie during the War of 1812.
Additionally, locals often referred to their home as the "Gem City" because of the sparkle and stunning sheen of Presque Isle Bay on a clear day. While Erie may seem kind of remote, as it's tucked away in the top northwest corner of Pennsylvania, it's incredibly well connected to the Interstate Highway System, which includes I-90, I-86, and I-79. Being tied into the Interstate makes it just a short trip to other major metros such as Cleveland, Ohio, Buffalo, New York, and Pittsburgh, Pennsylvania.
So, Why Buy a Home in Erie, Pennsylvania?
Erie rarely makes the list of top lakeside cities, but it certainly makes ours. Between its picturesque sunsets, long stretches of serene beachfront, and breathtaking state parks, you'd think travel bloggers would be chomping at the bit to write up their experiences of the Flagship City.
But, Erie's "underratedness" could be a good thing for people looking to move to a lakeside city on a budget! So, if you're trying to decide if it's the right move for you, here's some food for thought:
Affordability
In Erie, you can get the best of both worlds: affordability and desirability. Let's compare Erie to a few lakeside cities:
*100 = US Average. (Below 100 means cheaper than the U.S. average. Above 100 means more expensive.)
Erie, Pennsylvania vs. Big Bear Lake, California
| | | | |
| --- | --- | --- | --- |
| | Erie, PA | Big Bear Lake, CA | Difference |
| Overall Cost of Living | 74.6 | 118.9 | 59.4% More |
| Housing | 32.8 | 153.5 | 368% More |
| Median Home Price | $75,900 | $354,900 | 367.6% More |
Erie, Pennsylvania vs. Laconia, New Hampshire
| | | | |
| --- | --- | --- | --- |
| | Erie, PA | Laconia, NH | Difference |
| Overall Cost of Living | 74.6 | 92.5 | 24% More |
| Housing | 32.8 | 86 | 162.2% More |
| Median Home Price | $75,900 | 198,800 | 161.9% More |
Erie, Pennsylvania vs. White Lake, North Carolina
| | | | |
| --- | --- | --- | --- |
| | Erie, PA | White Lake, NC | Difference |
| Overall Cost of Living | 74.6 | 87.1 | 16.8% More |
| Housing | 32.8 | 73.3 | 123.5% More |
| Median Home Price | $75,900 | 169,500 | 123.3% More |
Work Availability
Despite the hardships and setbacks caused by the COVID-19 pandemic, Erie is an up-and-coming location for job opportunities. From insurance and healthcare to technology and manufacturing, people of all trades can find a career here. Some of Erie's major employers include:
| | | |
| --- | --- | --- |
| Company | Industry | Employees |
| Erie Indemnity Company | Insurance | 5000+ |
| Scott Enterprises | Hotels, Restaurants, and Leisure | 1,500+ |
| Gannon University | Education | 1,000+ |
| Presque Isle Downs & Casino | Casino | 1,000+ |
| Barber National Institute | Non-Profits | 1,000+ |
It's also vital to note that the start-up culture in Erie is flourishing as well. What's more, established businesses, developers, and investors are looking to this lakeside city for smart investing!
Why? Because Erie was included in a bipartisan provision of the Tax Cuts and Jobs Actor 2017 and designated an Opportunity Zone. This legislation was designed to encourage and incentivize investors to redeploy and invest capital into low-income communities. Further, Flagship Opportunity Zone states that the city of Erie should be invested in, given that Erie has:
1,000,000+ square feet of commercial and residential property ready for redevelopment
Over 23,000 university students
Received $750 million in private, public, and philanthropic investment
Smart city pilot across 8 opportunity zone tracts
470 acres of bayfront property
One of only two 1,000-foot dry docks and the largest crane on the entire great lakes
Along with COVID-19 comes the increased desire to conduct work remotely. Remote work has made it possible to obtain jobs from anywhere around the world while remaining in the comfort of your own home. Erie is the perfect place to conduct remote work, given its lower cost of living.
Amenities and Entertainment Options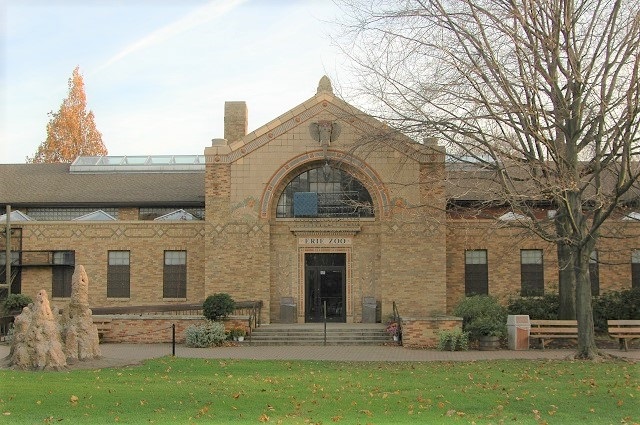 Photo courtesy of TRG, LLC.
Livability.com, a site that rates and explores the greatest places to live, states that Erie has "world-class medical centers, outdoor recreation opportunities during all four seasons, natural beauty that will take your breath away and a family-friendly atmosphere, complete with top-notch schools."
Living near or on the waterfront provides a plethora of activities to participate in as well. From visiting Presque Isle State Park to taking a trip to Waldameer Park & Water World, many entertainment options are located right near Lake Erie. If you're looking to get off the beach for a bit, you can always visit the:
Erie Zoo & Botanical Gardens
Erie Maritime Museum
Tom Ridge Environmental Center
Finally, if you're feeling famished, Erie is home to some of the best restaurants! From Thai and Italian, your options are extensive!
Choose Erie
Maleno has been in the custom home building and real estate industry since 1976. Our team of dedicated professionals has unrivaled knowledge and insights about Erie's homes, community, and industries. When you choose Maleno, rest assured you're selecting the team who will find the home best suited for your needs. If you're interested in making Erie your next lakeside city home, contact an agent today.
Contributed by Matt Flowers
Start a Conversation