How to Find the Perfect Home for Retirement
Posted on October 13th, 2020 at 11:10 AM

Whether you're retired or looking forward to the day when you can exit the workforce and settle down at home, you may be wondering if your current house will fit your future needs.
An empty nest may mean a large family home is no longer necessary. Or, you may be considering downsizing to cut costs.
Either way, a smaller, less expensive home can free up your home's equity to spend on other pursuits. A perk to having less house is that you'll most likely find yourself paying far less for utility bills and home maintenance expenditures in the long run.
Of course, in addition to how you allocate your money in retirement, you'll also want to think about how you'll spend your time. Whether you'd like more hours to travel, spoil grandkids, play golf, start new hobbies, or just start taking a well-deserved break, you may be hoping to spend your days having fun rather than maintaining your home with yard work and snow removal, and other such things. In that case, buying or renting a home in a planned community may be the optimal option for you.
Alternatively, you may be considering building your own new, custom house that is specifically tailored to your retirement needs. Whichever is the case, in this blog post, Maleno outlines how they're helping retirees find or build their dream home.
Finding a Home that Works for You
Anticipating your future physical needs can be difficult, but planning ahead may help your older self maintain independence and keep your quality of life. According to the National Council on Aging, one in four Americans aged 65 years or older falls each year. What's more, the council says, the fear of falling can lead to feelings of helplessness and depression.
A home that is adaptable to changing mobility concerns, such as a one-level house without stairs, can allow retirees to stay in their homes without worrying about falls on steps. "Aging in place" is a relatively new term that means remaining safely and comfortably in your own home even in advanced age. Finding the right living arrangement that enables you to age in place may someday mean the difference between being able to continue living in your own residence or needing to relocate to an assisted living facility.
If you're in the market for a new home that fits your needs, find a real estate agent to help you navigate the home buying process. Maleno has a team of agents who understand the nuances of each neighborhood, are seasoned negotiators, and deliver one-of-a-kind service every time.
Building a New Home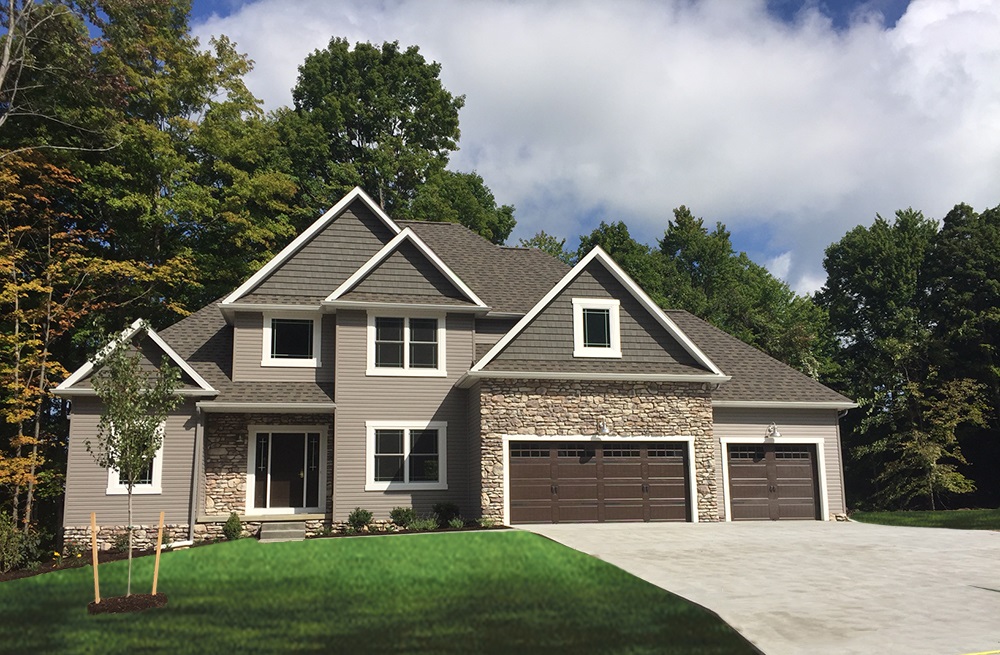 While young parents must keep their children's needs first and foremost, retirees have the freedom to live where they want without having to worry about school districts, square footage, or yard size. Retirement may be the ideal time for you to build a customized home specially tailored for your needs now.
Creating beautiful homes with exceptional craftsmanship and high-quality materials is what Maleno is best known for in the Erie area. Since 1976, we've constructed over 1,000 homes. Whether you want a craft room for special projects, an open floor plan, or an individualized kitchen to create holiday meals, you can tailor a customized home to fit your goals.
You may want a downstairs master bedroom, like our Mirage design, complete with an oversized kitchen and lower level flex room. For a single-story option throughout the entire house, check out our Martian design.
Finally, if you're considering building a custom home, you probably have a lot of questions. A good place to start is to visit our frequently asked questions page or reach out for a free consultation.
Hassle-Free Community Living
Some retirees enjoy the maintenance-free lifestyle of living in a community that takes care of time-consuming home ownership tasks such as lawn care. For instance, Maleno's Countryside Condos patio-style homes offer the following perks:
Professionally designed landscaping
Snow plowing and shoveling service
Complete lawn maintenance
Of course, not all retirees want to own their own house and prefer the convenience of renting. If you want, or need, the flexibility of not owning a home, consider the following benefits of renting:
Lower up-front costs
No property taxes
No repair costs
No lawn care or snow removal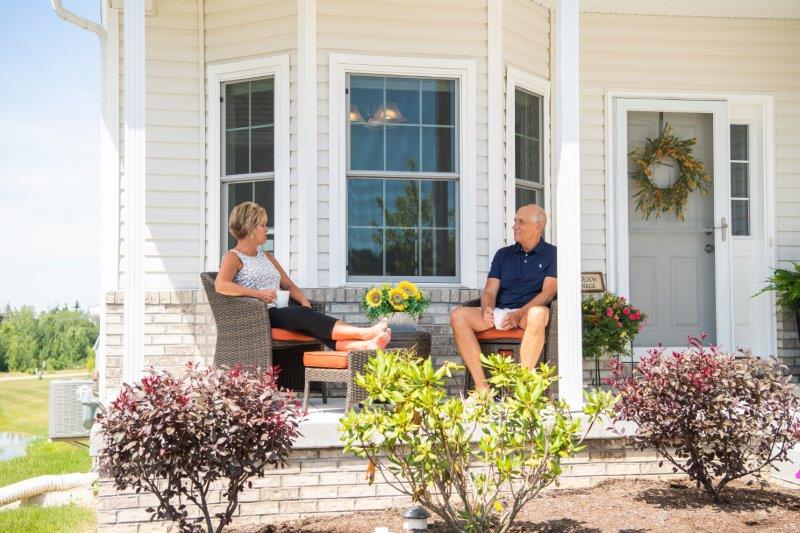 In addition, renting rather than owning your own home allows you to more easily move if circumstances change. For instance, if your adult children relocate to another part of the country, it would be easier to pull up stakes and move as well if you don't have to sell your house first.
Some rental communities offer additional amenities, such as:
Resident fitness center
Outdoor heated swimming pool
24-hour emergency maintenance service.
Maleno Helps You Find the Perfect Home
You've done the hard work of getting to retirement; now it's time to enjoy the fruits of your labor! Whether you'd like to free up time to try new hobbies, explore the benefits of community living, or build a custom home, Maleno's team of professionals will help you achieve your housing goals. We develop beautiful communities and serve satisfied customers. Please contact us today to learn more about the many real estate services Maleno offers that can help you as you enter the next phase of living.
Contributed by Matt Flowers
Contact Us for More Information