Meet Our Real Estate Agents and Broker
We can help find the right real estate listing for you. Our broker and real estate agents are knowledgeable about the local real estate market, and we're ready to help with your real estate search. The Maleno Real Estate Agency has nearly 50 years' in-depth knowledge and experience in new construction sales, multi-family investment, and existing market sales. Natalie Washburn, our Broker/Owner, is a Past President of the Greater Erie Board of Realtors and a Realtor of the Year award winner.
From buying a new, custom built home to finding the right re-sale home in Erie County, PA, we are happy to provide free consultations.
Our real estate agents work to the highest Maleno standards of delivering quality products, personalized, highly responsive customer service, and integrity.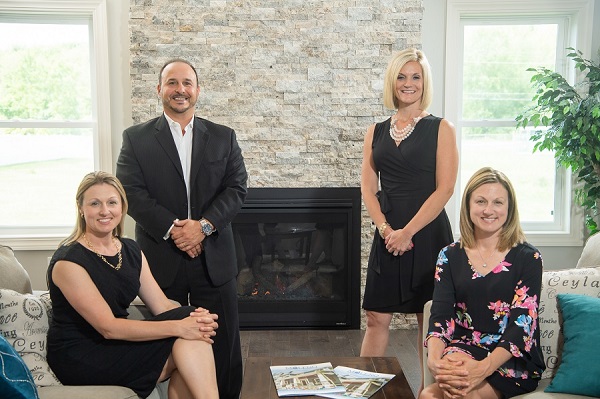 From clockwise at top: Jarrod Maleno, Natalie Washburn (Broker/Owner), Angie Rinn, Aimee Pfleger.