7 Signs that Buying a House in Erie, PA is Right for You
Posted on November 13th, 2019 at 8:00 AM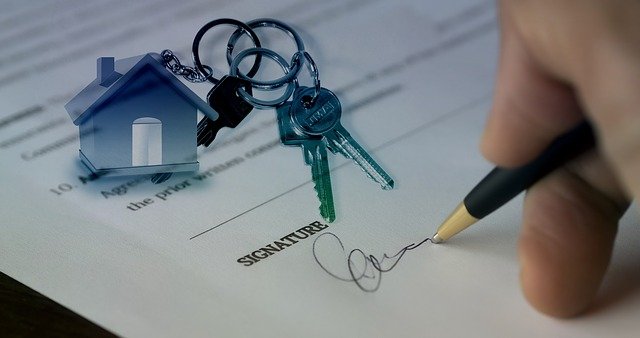 Whether you're looking for a smart financial investment or a new place to call home, chances are you can find both in Erie if you know the signs of a good buy. To make shopping easier, Maleno created an at-a-glance guide for those who need a little extra reassurance that the house they want is the right one.
1. The Listing Price Matches Your Budget
Perhaps the most profound sign that a house is right for you is its price tag. If it's a bargain you're searching for, Erie is brimming with good deals. According to the Greater Erie Board of Realtors, the average home price in Erie, PA is $149.000.
Considering the average home price in the area, a 20% down payment would only be $29,800. Making a down payment of this size would also allow you to avoid private mortgage insurance (PMI) and pay less interest over the term of your mortgage.
Extending this example even further, with a 30-year mortgage, you'd only be looking at monthly payments between $500 - $600 a month. If you were feeling more ambitious, you could get a 15-year mortgage (which would ultimately save you about $45k in interest!), and the monthly payments would still only be $800 - $900.
2. You're Ready to Transition from Renter to a Buyer
No one should feel bad about renting! In fact, the property database company, ATTOM Data Solutions, just released their 2019 Rental Affordability Report, which found that renting a home is more affordable in 59% of the U.S. housing market. Moreover, home prices are outpacing wages in a staggering 80% of the U.S. housing market.
However, Erie, PA happens to be part of the 41% of the U.S. where purchasing a home is still more affordable than renting. If you're ready to take on the responsibility of homeownership, Erie, PA could be the perfect place to make your transition from renter to buyer.
3. You're Looking for a Hot Market
Home equity is often a person's most valuable asset and will make up the majority of his or her net worth. In simplest terms, home equity is the portion of your property that you actually own. Your share increases over time as the property value increases (whether through home improvements or market changes), you resolve any liens on the property, and you pay down the mortgage.
Buying in a hot market is an excellent way to build equity fast. And Erie's market is scorching. Back in July 2019, we noted four townships in Erie County that were starting to simmer:
Harborcreek
Fairview
Millcreek
Summit Township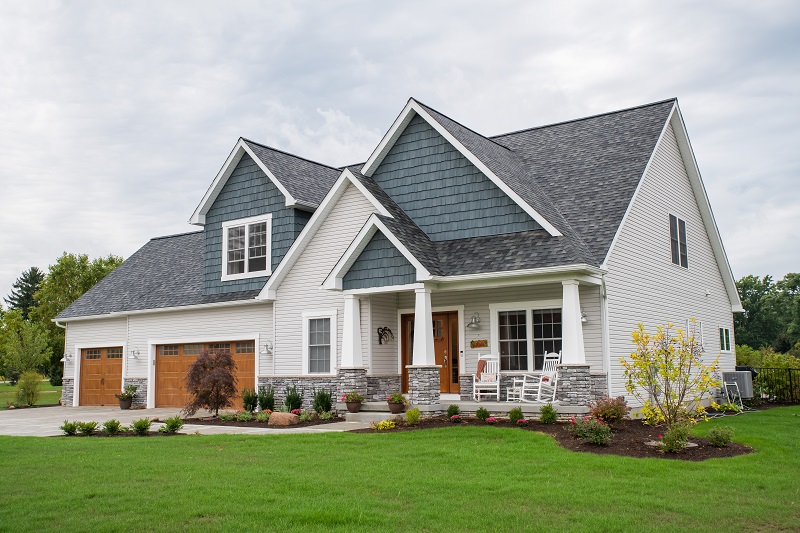 Photo Credit: R Frank Media
Today, Erie County's housing market is "very hot," according to Zillow's Market Temperature. This metric takes into account list-to-sale price ratio, the prevalence of price cuts on home listings, and time-on-market.
But, Erie's market isn't just hot; it's healthy. A 2018 report by Nationwide, which considers sustainable housing trends such as housing price growth, job growth, and unemployment rate, ranked Erie, PA in the top ten healthiest metropolitan areas in the U.S.!
4. You Want to Be Part of an Up-and-Coming City/County
Erie is in the midst of a transformation. Every day more funding is being injected into the city, and developers are tapping into new tax incentives. For instance, Erie is taking advantage of the new Opportunity Zone tax credits to aid in revitalization efforts. Further, Erie was awarded $500,000 to ignite the process of turning into a smart city with free public Wi-Fi.
Moreover, since 2017, Erie has seen more than $638 million invested across the county. This consistent stream of county funding will ultimately be a boon to homeowners.
5. You Enjoy the Seasons
It's no secret that Erie gets hammered with snow. It seems every year our lakeside city is setting some kind of snowfall record. So if you can't handle snow, Erie might not fit your preferences. But what's lesser known about our area is how breathtakingly unique each of our seasons is.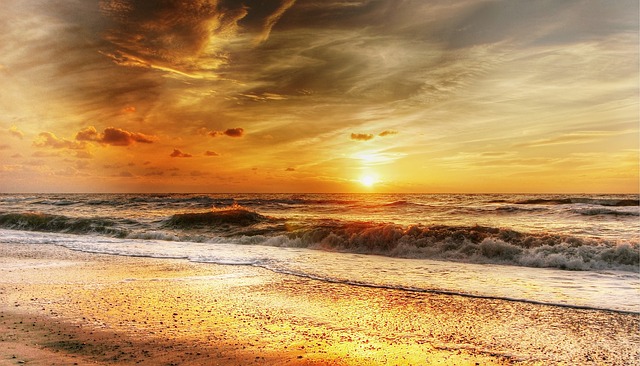 While they're stunning year-round, Erie has garnered international attention for its sunsets. Furthermore, Erie's natural assets such as Lake Erie, Presque Isle, Presque Isle Bay, Erie Bluffs, and Winter Green Gorge are all about a half-hour drive from anywhere in the county. Whether you're hiking or sailing, there is something her for just about everyone.
However, if the great outdoors aren't your thing, Erie is also brimming with award-winning breweries, restaurants, and wineries. From ice wines and IPAs to Pad Thai and pulled pork sandwiches, the food and drink selection is unparalleled.
6. You Like an Eclectic City
Erie is bustling with new development, but not everything is bright, shiny, and new...and that's a perk to many homebuyers. Fr those who like new subdivisions and homes, Erie has it. For those who want the history of an old house or neighborhood, it has that, too.
Because of the age of some of Erie's houses and the city's Rust-Belt past, there are a lot of opportunities for those looking for fixer-uppers. However, you need to be realistic about your abilities to DIY a dream home. Unfortunately, HGTV has given the impression you can turn squalor into splendor with a few simple upgrades. In reality, a fixer-upper can quickly become as expensive as a new home.
7. You Want an Agency That Understands Your Needs
Buying a home is one of the most important purchases in a person's life. Doing it without guidance can be nerve-racking. Thankfully, Erie has an agency that knows the city and county inside and out.
Maleno has a team of seasoned realtors that will find you a home that aligns seamlessly with your needs. One of the advantages of using a licensed agent is the ability to have access to the MLS (Multiple Listing Service) and local associations. If you're interested in checking out one of our listings or you need buyer representation, visit our contact page today.
Contributed by Matt Flowers
Let's Keep in Touch
Subscribe to get updated on the most recent information from Maleno.