The Four Hottest Real Estate Markets in Erie, PA
Posted on July 12th, 2019 at 2:40 PM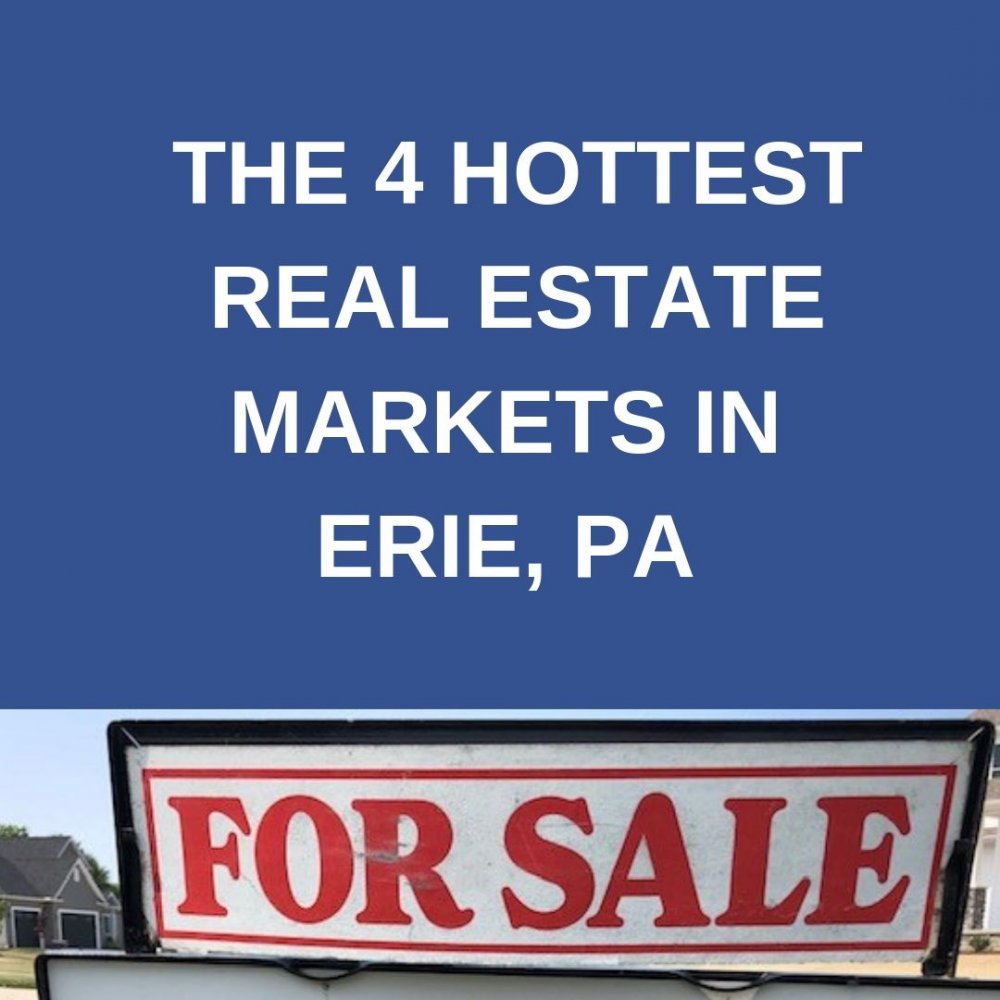 Whether you're looking to move to Erie, PA, or already living here and searching for a new home in the area, we've put together a helpful guide to highlight the hottest places to settle down. Not only do we dig into where to buy a home, but we also explore the assets of that particular area. So, if you're looking to get the most bang for your buck, use this piece as your guidepost.
Harborcreek Township
Much like Erie as a whole, Harborcreek Township doesn't get enough credit. Many people don't realize that Harborcreek has beach access, hiking trails, great restaurants, excellent schools, and is home to Penn State Behrend, The Erie Campus. What's more, Maleno is building a new community here that boasts spacious lots, environmentally-friendly houses, and beautiful landscapes.
According to Zillow, Harborcreek home values have gone up 4.8% over the past year, and there are no signs of it stopping. Moreover, Realtor.com's "Market Hotness Index" ranks Harborcreek Township as one of the three hot markets in Erie County, meaning there are a lot of buyers in the market and the demand for housing is climbing.
Summit Township
Once a farm community, Summit Township is now bustling with entertainment, industry, and commercial assets and resources. If you're in the market for low interest financing, Summit Township is eligible under the USDA Rural Housing program. In addition to low-interest rates, USDA loans have a variety of benefits, including:
0% Down Payment
Financing Closing Costs
Low Credit Acceptance
Low PMI Rates
No Prepayment
Like Harborcreek, Summit Township also places as one of the three hot markets in Erie, PA.
If you're not looking for a typical house, Maleno's Countryside Condos is a private community in Summit Township that offers maintenance-free property ownership. Moreover, with the Millcreek Mall and Upper Peach Street being in such close proximity, you're only minutes away from anything you could ever need.
Fairview Township
While Fairview Township didn't make Realtor.com's hot list, the property value just keeps climbing. Between 2010 and 2019, Fairview Township property values have experienced over a 20 percent increase. While the stats are impressive, they're not entirely surprising given that the area boasts beach and marina access, fantastic schools, historic homes, and charming neighborhoods.
Just off of Avonia Road (Route 98), Evergreen Farms is Fairview Township's newest neighborhood. It's conveniently located directly across from the Fairview Schools Complex and touts a variety of Maleno built homes, making it a perfect fit for young families that have an eye for quality. Furthermore, if you're looking for a home that's tailored to your family's needs, we have a variety of lots that are shovel ready.
Additionally, Brandy Run is another Fairview neighborhood that features more spacious, single-family Maleno homes located within walking distance from Fairview schools. It is surrounded by lush greenery, and sports sweeping lot sizes.
Millcreek Township
Millcreek Township, specifically the 16505 zip code, has been and will likely continue to be hot for years to come. It's also one of the three areas that ranked on Realtor.com's market hotness radar. Furthermore, Zillow predicts that the median home value in Millcreek will rise 1.3% within the next year, continuing its healthy decade-long increase in property value.
Millcreek Township is also the home of Erie's prized landform: Presque Isle. In addition to the peninsula, Millcreek residents also enjoy a fantastic school district, beach access, entertainment, high-quality restaurants, parks and trails, and is in closest proximity to Erie's only amusement park, Waldameer.
A Strong Investment
Yes, we're huge Erie advocates, but we're also skilled at identifying exceptional opportunities when we see them. Stated plainly: Investing in real estate in Erie is a smart investment. Erie homes are affordable, close to a myriad of community assets, show signs of healthy property value growth, and of course, when they're made by Maleno, are built to last for generations. If you're interested in looking at our property listings in Erie, PA, call us today at (814) 209-4889 or visit our contact page.
Contributed by Matt Flowers