What is a Custom Home
Posted on November 17th, 2022 at 10:03 AM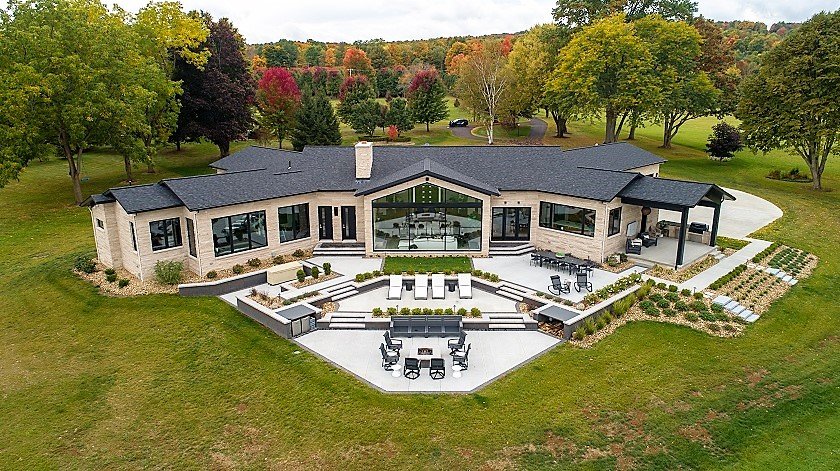 If you're house hunting and nothing has piqued your interest, you may be curious about custom homes. What exactly are they? How much do they cost to build? Who builds them?
In this piece, Maleno, a custom home building, renovation, and real estate company, answers all your most pressing questions about custom homes. Additionally, we'll discuss three core benefits of building one.
What is a Custom Home?
As the name implies, a custom home is a one-of-a-kind house. A custom home builder will build it around a homebuyer's specific aesthetic, lifestyle, and location based on an architect or professional home designer's plans. With a custom home, home buyers can choose everything from the floor plan and room sizes to the building materials and landscaping.
What is a Semi-Custom Home?
Semi-custom homes are still one-of-a-kind, but a homebuyer will select their floor plan and house design from their builder's portfolio of customizable options. From tile and countertops to the facade and roofing material, homebuyers can still tailor it to their dream aesthetic. Semi-custom homes are an excellent choice for people who want customization but don't want the stress of making every single decision about the design of their home.
What Does a Custom Home Building Company Do?
A custom home building company builds custom homes. They can build on land owned by the company or by the homebuyer. In order to streamline the process for homebuyers, premier home-building companies have an in-house design team. During this stage, homebuyers can select all their customizations and see examples of previous projects the company has completed.
How Much Do Custom Homes Cost?
Custom home builders often build low-volume, high-end homes that typically range from 2,500 - 8,000 square feet. The price range for fully custom homes varies dramatically, anywhere from hundreds of thousands to millions of dollars. For semi-custom homes, the average range is often closer to $330,000 - $450,000.
"If you're looking to have several builders bid on a custom home, you need to make sure the material specs are consistent and the plans are the same," advises the President of Maleno, Dominic Maleno. "Otherwise, you'll wind up with three very different prices."
It's important to note that the cost of new construction soared recently due to the global supply chain issue. According to the National Association of Home Builders (NAHB), building material prices increased 20.4% year over year and have risen 33% since the start of the pandemic. With the labor shortage, construction service prices have also increased and are now roughly 40% higher than they were in 2019.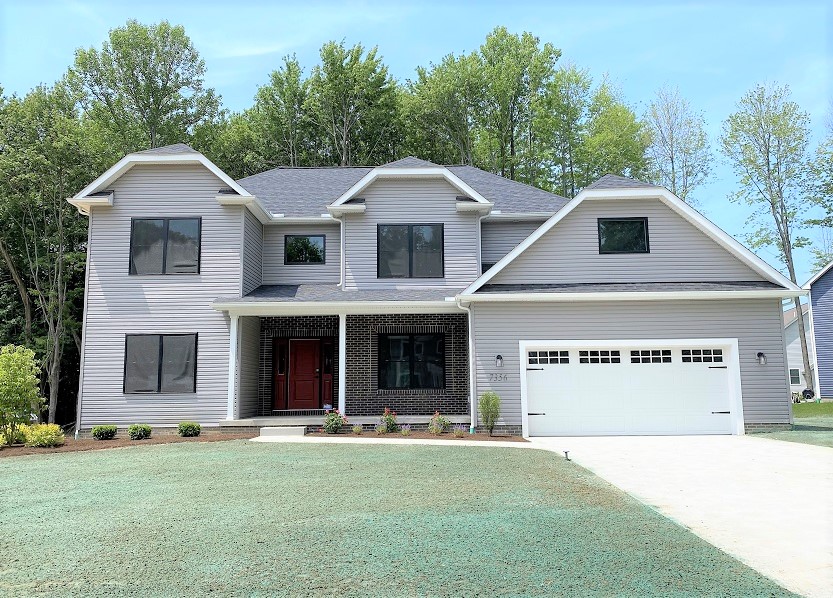 How Long Does a Custom Home Take to Build?
Due to the pandemic and the array of supply-chain issues that came with it, the timeline for home construction has changed significantly. For this reason, finding a reputable home builder with strong supplier relationships is critical. That said, the typical timeline for a Maleno semi-custom home is around four months. For a fully custom home, the timeline can be anywhere from six months to a year and a half.
Where Can You Build a Custom Home?
Custom home builders will build on a plot you own or they own. However, you'll first want to determine whether building a home on vacant or developed land is right for you.
"More often than not, when we're custom building, the customer will already have a lot that they've purchased or are in the process of purchasing, and they want to get a builder's feedback on it," notes Dominic.
Vacant land, or undeveloped land, is typically less expensive than its developed counterpart. That said, land development can get expensive. Should you decide to build on vacant land, be prepared for various additional costs, including, but not limited to:
Environmental testing and reviews
Permits and utility expenses and setbacks
Sewer, septic, water, and well
Site improvements (e.g., grating, rock removal, and irrigation)
Stormwater management
Zoning/subdivision approvals
For some homebuyers, there is also an opportunity to cost in terms of the timeline to develop vacant land. Conversely, you may have more options in terms of the size and precise location of your home.
If you're aiming to be expeditious in your custom home-building process, developed land may suit you better. Developed land is often owned by developers and homebuilders. Usually located in a subdivision, custom homes in these communities will have a similar size and layout.
With a more templated approach, homebuyers can save the costs of developing land and will likely realize savings during construction as well.
What are the Benefits of a Custom Home?
A custom home is often more expensive than buying an existing house of comparable size. However, it also comes with a myriad of benefits. For instance, a custom home will be:
1. Tailored to Your Exact Taste and Lifestyle
You get to design every element of your custom home. From the layout and location to the flooring and countertops, you can make your dream home a reality. By customizing your home, you won't have to make compromises that you otherwise would with an existing home. Considering we spend nearly 70 percent of our lives at home, why not make it a place we unconditionally love?
2. More Energy Efficient
With the right home builder at the helm, everything from the lighting and HVAC to the windows and smart technology will be selected with energy efficiency in mind. For instance, Maleno homes are built with:
Foam insulation: Foam insulation minimizes heating and cooling costs by reducing air leakage.
2 x 6 frame construction: Wider boards mean more insulation to save on heating and cooling.
Energy-Efficient Foundations: These foundations provide a more robust thermal break than traditional foundations for less heat escape.
Energy Star-Certified Windows: Airtight windows can provide up to $580 in annual energy cost savings.
3. Built with Smart Technology
Custom-built homes can be outfitted with a wide range of smart technology. And, we're not just talking about Google Home and Amazon Alexa either. With fully integrated smart technology, you can:
Save time
Increase energy efficiency
Improve safety and security
Lower utility bills
Enjoy a wider selection of entertainment options
Whether you want to play music throughout the house, set the lighting for movie night, or check to see if packages were dropped off at your front door, you can do it all from a smartphone or tablet.
Customized for You
Maleno is a leading custom home-building company in Erie, Pennsylvania. We pride ourselves on exceptional craftsmanship and a frictionless design process.
"With us, home building is a team effort. We know this may be a once-in-a-lifetime experience for our client, so we want to make sure it's extremely enjoyable," says Dominic. "We make sure our communication is seamless and they know all the details of the project. Whether it's our designer or construction manager, everyone provides white-glove service."
To learn more about our custom homes, reach out on our contact page or call 814-833-6516 today.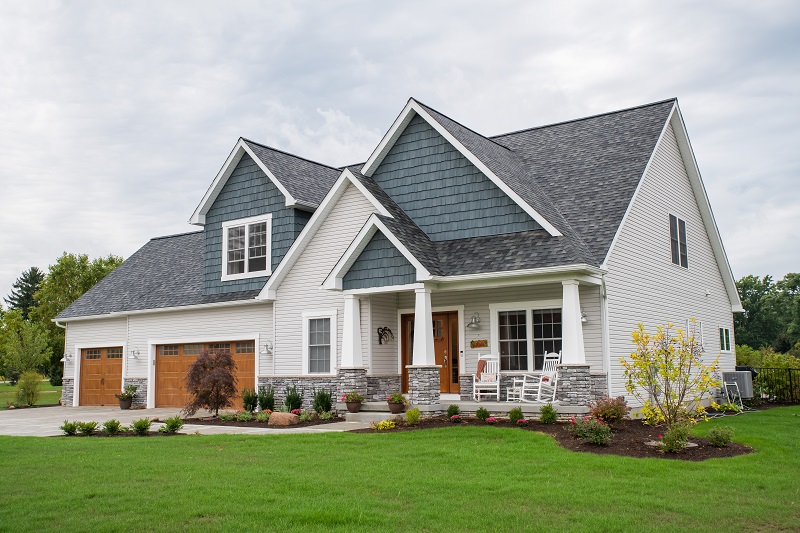 Contributed by Matt Flowers