Everything You Should Know About Moving to Erie, Pennsylvania
Posted on November 10th, 2021 at 3:10 PM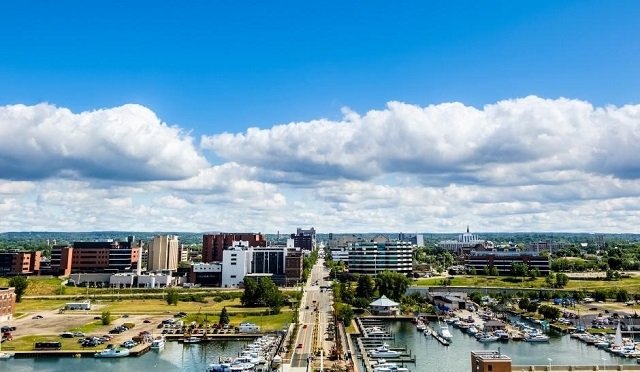 Whether you're moving here for a new job, to be with family, or for a fresh start, know that Erie, Pennsylvania has a lot to offer. Despite its affordability, workability, and amenities, this lakeside city doesn't get the attention it deserves. What's more, when it comes to making a wise real estate investment, the data shows Erie could be a smart choice.
If you're on the fence about moving to Erie, there are a few elements of the city that you should know that may help you make your decision. To help you decide what's right for you, Maleno, a leader in Erie real estate, is here to highlight all of the essentials of the Gem City.
1. It's a Small City With Big Ideas
Based on the 2020 Census, Erie's current population sits at 93,928, making it the fourth-largest city in Pennsylvania. Despite its size, you can find a myriad of innovative businesses located downtown, included, but not limited to:
This list only scratches the surface. Erie is also home to four 4-year colleges and a significant number of small businesses that both invigorate and enrich a wonderfully diverse community.
2. Live Like Royalty for Less
According to Payscale, an American compensation software and data company, Erie's housing and utility costs are 14 percent and 19 percent lower than the national average, respectively. What's more, Erie's housing prices are anywhere from 90 to 130 percent more affordable than houses in comparable lakeside cities.
It's this affordability that makes Erie a remote work haven. You can earn big city salaries while paying small city housing prices. With a wide variety of new bayfront and downtown restaurants and retail shops popping up, you can also take advantage of a bustling nightlife.
3. It's a City of All Seasons
For those who like to experience every season, Erie is sure to over-deliver. In fact, most locals would tell you that, depending on the day, the weather changes by the hour. While our temperatures have seen some extreme highs and lows, we have the means to make the most of every season. Depending on the time of year, Erie has tons of seasonal activities to keep your calendar full at establishments like: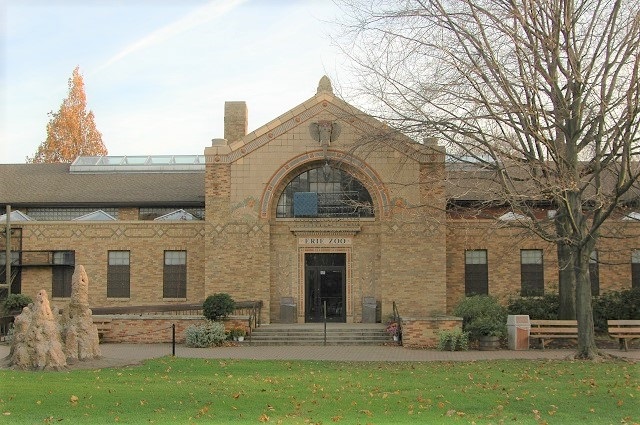 We're also just a short drive from other popular attractions such as: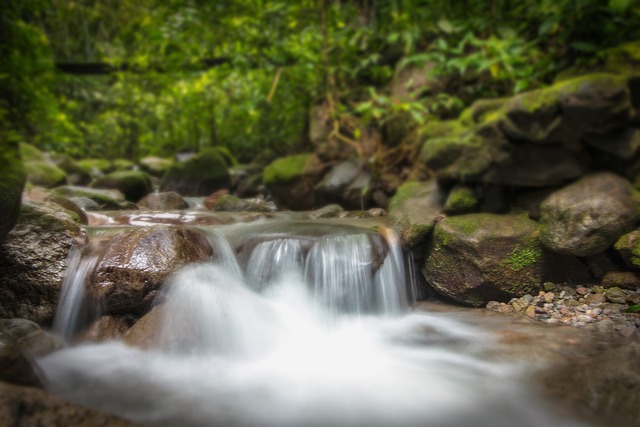 4. It's Home to One of the Most Visited State Parks in the Nation
Research completed by the Erie Downtown Development Corporation (EDDC), a non-profit organization whose mission is to restore and revitalize downtown Erie, has shown that Presque Isle State Park is the 4th most visited public park in the entire United States. With over 3,200 acres, Presque Isle State Park is home to many of Pennsylvania's endangered, threatened, and rare species.
In conjunction with being a home for scads of different animals, Presque Isle is a great place for:
Swimming
Boating
History Lessons
Fishing

Hiking
Food
Bicycling
In-line Skating
5. Recreation is Always at Your Fingertips
Living in Erie means you have access to countless recreational activities in the surrounding areas. Located in the northeastern corner of Pennsylvania, Erie is within a 2-hour drive of places like Cleveland, Ohio, Pittsburgh, Pennsylvania, and Buffalo, New York, and all of the big-city perks they have to offer, such as:
Niagara Falls
Amusement Parks (Cedar Point, Kennywood, Waldameer, Hersheypark, Six Flags Darien Lake)
Concert Venues (Erie Insurance Arena, House of Blues Cleveland, Town Ballroom)
Zoos (Erie Zoo, Cleveland Metroparks Zoo, The Buffalo Zoo)
Museums (Erie Maritime Museum, expERIEnce Children's Museum, Carnegie Museum of Natural History, The Cleveland Museum of Art, Buffalo Museum of Science)
Sports Events (Heinz Field, FirstEnergy Stadium, Highmark Stadium)
6. We're Becoming a Microbrew and Craft Beer Haven
If you're into microbrews and craft beer, then you'll be excited about Erie's selection. Not only is Erie's brewery community great at what they do, but their establishments are also prime locations for networking, listening to live music, and enjoying a warm meal. Currently, Erie is home to nearly
20 breweries
, including: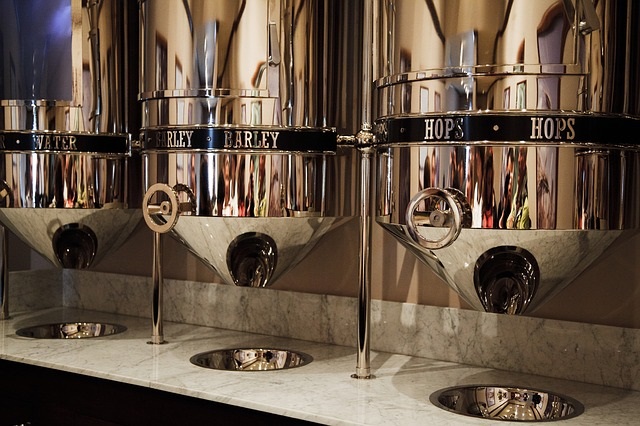 Arundel Cellars and Brewing Company
Black Monk Brewery
Erie Ale Works
Erie Brewing Company
Five & 20 Spirits & Brewing
John Russell Brewing Company
Lavery Brewing Company
Nostrovia Brewing Company

Orr's Brewing Company
Riverside Brewing Company
Sprague Farm & Brew Works
The Brewerie at Union Station
Timbercreek Tap & Table
Twisted Elk Brewery
Voodoo Brewery
Not a fan of beer? No problem! Erie County is also home to an exciting assortment of wineries, such as:
21 Brix Winery
6 Mile Cellars
Arrowhead Wine Cellars
Arundel Cellars & Brewing Co.
Cellar '54
Courtyard Winery
Heritage Wine Cellars
Johnson Estate Winery
Lakeview Wine Cellars
Liberty Vineyards & Winery

Mazza Chautauqua Cellars
Mazza Vineyards
Noble Winery
Penn Shore Winery and Vineyards
Presque Isle Wine Cellars
South Shore Wine Company
Sparkling Ponds Winery
Willow Creek Winery
Woodbury Vineyards
Yori Wine Cellars
7. Rapidly Developing
In many ways, Erie is in the middle of a significant transition. Organizations such as the EDDC and Erie County Redevelopment Authority (ECRDA) have worked tirelessly to showcase the city's strengths through massive redevelopment initiatives. For instance, the EDDC's comprehensive plan for the revitalization of Erie includes:
Core Strengthening (encouraging reinvestment, refocusing investments, establishing networks, stimulating market rate, and creating iconic placemaking and connections between Downtown, the Bayfront, 12th St Corridor, East Bayfront, and the West Bayfront)
Neighborhood Strengthening (promoting reinvestment and re-engagement by boosting confidence and unleashing the $96 million that homeowners are currently withholding from their properties in Erie)
Strategies for Reducing Neighborhood Distress (improving quality of life and protecting key city assets)
Moreover, the 2021 third quarter Lending Report has shown that the ECRDA shows that they've:
Given $2,656,168 in new loans
Assisted 14 Erie County businesses (e.g., Triple D's Restaurant, Printing Concepts, Donato's Pizza)
Created 25 new jobs and retained 167
Lent $8,131,619 through 9/30/21
From Erie's downtown to its county lines, there are substantial plans in the works for development. Much of it aims to create new jobs, provide more effective transportation, and build a more robust infrastructure.
Making Erie Your Next Home
Since 1976, Maleno has been in the custom home building and real estate industry. Our team of professionals has constructed over 1,000 homes and apartments in the Erie region to develop new communities and help this city flourish. From its wealth of family-friendly activities to its picturesque landscapes, Erie is poised for growth. If you're interested in making Erie your next home, reach out to an agent today.
Contributed by Matt Flowers
---
Let's Start a Conversation