5 Challenging Items to Store and What to Do With Them
Posted on April 18th, 2022 at 9:04 AM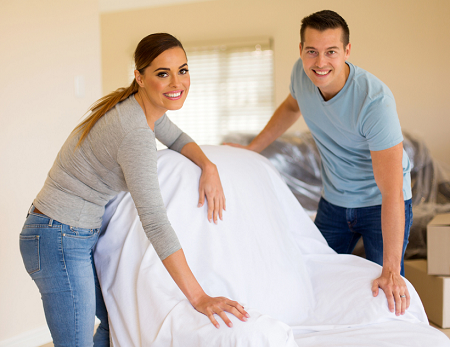 From hobby collections and antique dinnerware to your summer convertible and family photo albums, there's likely a stockpile of belongings hanging around your home that you need to store. What's more, particularly old, valuable, or rare items probably need more special consideration than the odd junk drawer or empty closet shelf.
If you feel like you're running out of room in your home, this piece could help you discover a few storage solutions you haven't yet considered. In this post, Maleno, custom home builders and realtors, with over 45 years of experience, explores five common storable types of items and what to do with them.
Do I Need More Space?
In 2015, the average size of a new home was roughly 2,687 square feet, more than 1,000 square feet larger than homes built only 40 years prior. However, 27.1 percent of homeowners say they need more living space within two years of moving in.
When looking to purchase a new home, most people choose one they believe will be compatible with their lifestyle, including space for all their belongings. But 51.2 percent of homeowners report having accumulated substantially more possessions after moving into a new home, and 39.1 percent want more space as a result.
While many people's first thought is to get a storage unit, the cost of that extra bit of space adds up quickly. In fact, storage units generally cost $100 - $300! For many people, that could equate to an extra mortgage payment (or two) by the end of the year.
Though accumulating a stockpile of belongings is normal, it can require careful planning to ensure you're storing your possessions properly. By and large, we see five types of belongings that are constantly challenging homeowners.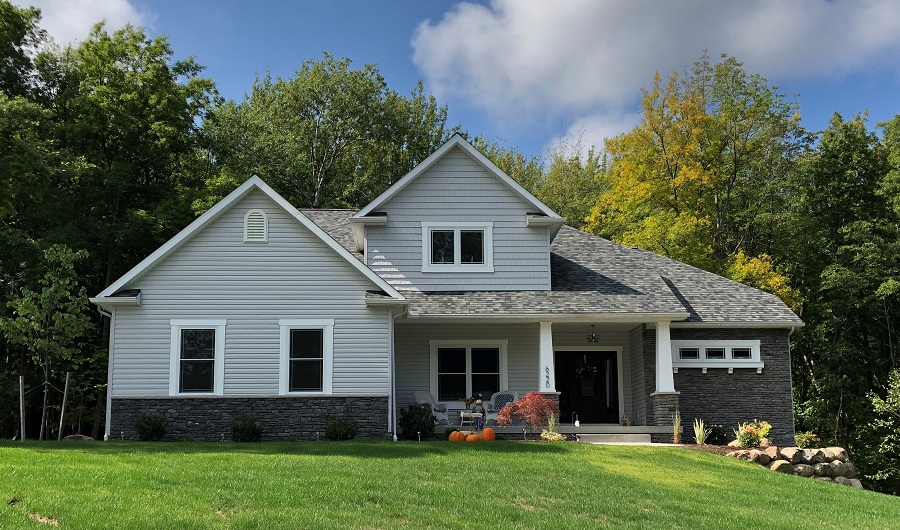 Furniture
Before storing your furniture, be sure it's thoroughly cleaned. Dust, dirt, and oils that are currently on your pieces will be harder to remove later.
Drape your furniture in a protective covering before storing it. Try to avoid plastic coverings. Plastics don't let your furniture breathe and could trap moisture that causes the fibers to break down over time. Instead, opt for a fabric covering that is the exact dimensions of your piece. Doing so will lessen the potential of any dirt or dust finding its way onto your cushions and won't trap any harmful moisture.
Be sure to store your furniture in a temperature-controlled area of your home. If there's too much dampness in the air, molds and mildews can make their way into your fabrics and cause damage in the long run. A finished basement, ventilated attic, or spare bedroom are likely the safest places to store furniture in your home.
Electronics, Games, and Media
While there might be some entertainment items you use regularly, others are better kept out of sight to clear room for those you prioritize most often. Sort through your electronics, games, and various media, and determine what items you and your family use frequently.
Dedicate a space in your home to having a stylish media center. A coffee table, entertainment unit, or bookcase all work well, and the size you pick will depend on how much space you have and how much you have to store.
Set aside shelf space for board games, stacking them so the names of each game can be easily seen. Consider getting baskets or bins for your electronic gear, including headphones, charging cords, and unused controllers. Work with those in your household to develop a plan for CDs, records, DVDs, and other media forms to be sure everyone can easily find and replace whatever they're seeking out.
Of course, you'll also want to be realistic about what kind of media you're actually consuming. Though popping in an old CD or DVD may sound like a romantic night in, the internet has made it more likely that you'll be streaming your music and movies. A few keepsakes on the shelf can be nice conversation pieces when entertaining guests, but it's probably best to box up the older forms of media and store them elsewhere.
If you're putting some lesser-used electronics away, be mindful of dust and humidity. Dust that settles into an electronic device will be burned up the next time it's powered on and could cause overheating. Humidity in the air can cause electronics to corrode, and a buildup of rust can impact the way a device runs. A media room or other similar addition to the main part of your home can help alleviate some concerns about storing your entertainment goods long-term.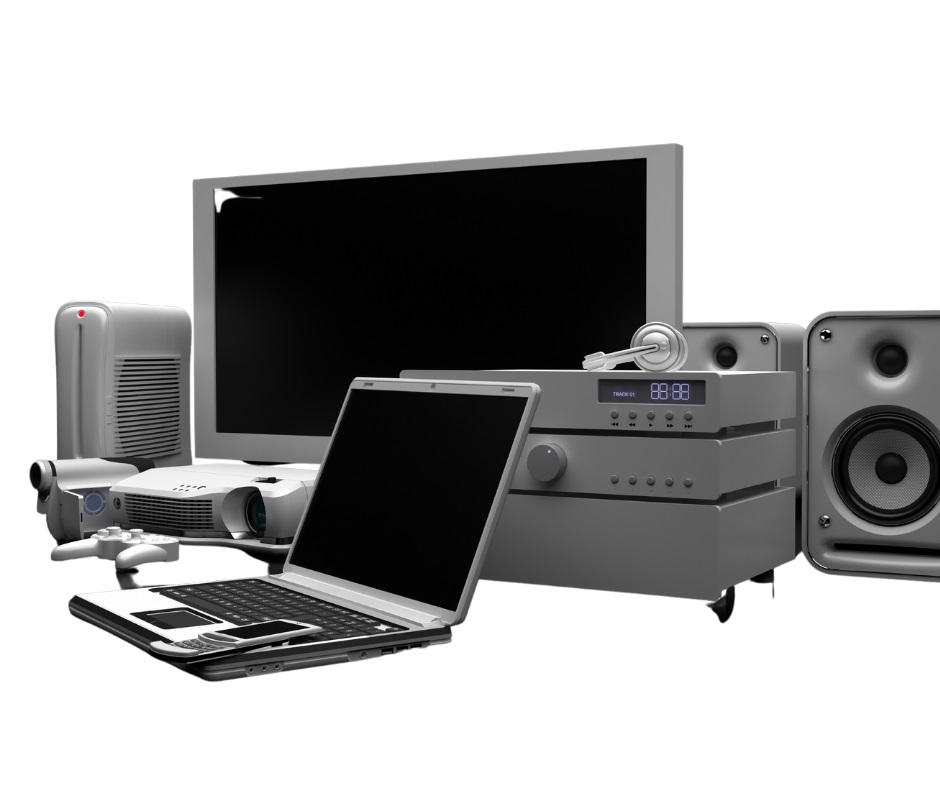 Documents, Photos, and Books
Documents, photos, and books are delicate, and you'll need to take extra care when storing them, especially as they age. Place all photos into albums and organize documents in folders to better protect them from environmental conditions.
Be mindful of any excessive light exposure, both natural and artificial, to avoid any fading or discoloration. If your items are being stored in a room with a lot of windows, consider having a UV-filtering film installed to reduce the presence of harmful rays.
Paper products should be stored in a cool, dry place to help prevent mold growth. Because paper is a natural substance, it can be particularly susceptible to certain mildews. At a minimum, consider putting a dehumidifier near your bookcases to maintain a drier environment.
Building a library within your home can ensure some of your most treasured items are preserved appropriately. You'll be better able to control the possible pollutants within the space and adjust accordingly.
Antiques
Similar to other pieces of furniture, antiques should be cleaned thoroughly before being wrapped for storage. Try to use chemical-free cleaners to avoid any harmful substances soaking into your antiques.
Particularly with antiques, a humidity- and climate-controlled space is essential. Moisture that gets into wooden furniture can cause bending and warping. If your pieces have any varnish or sealant, moisture can also cause them to bubble and chip.
Ideally, you'll want to check in with your antiques every six weeks to ensure no adverse conditions have permeated your space. This best practice is one of the reasons home storage is the best option for them.
Seasonal Items
To help keep your life more organized, box up any seasonal items and move them out of your everyday living spaces. Store like items together and label your boxes with numbers for easier access as the seasons change. Keep a note in your phone or another handy location that details what is in each numbered box. Doing so will prevent you from spending hours searching through boxes to find the items you need.
Basements are great for storing your seasonal belongings. But, not all basements are created equal. A cold, wet basement isn't a great storage option if you're storing valuable seasonal items. If you need an at-home basement storage option, consider finishing your basement to give you more room for your stuff and more room for your family.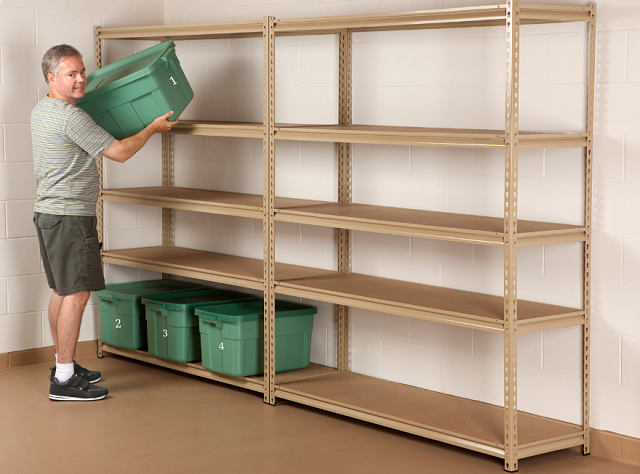 Give Yourself Some Space
If you're feeling ready to open up more space in your home to better accommodate your valuables, it might be time to consider a home addition. Not only will you add value to your home's resale price, but you'll enjoy a more comfortable lifestyle with the people you love most. Contact Maleno today to speak with one of our builders about how you can enjoy more space inside your home.
Contributed by Matt Flowers
Let's Start A Conversation