The Perks of Energy Efficient Homes
Posted on September 27th, 2017 at 2:39 PM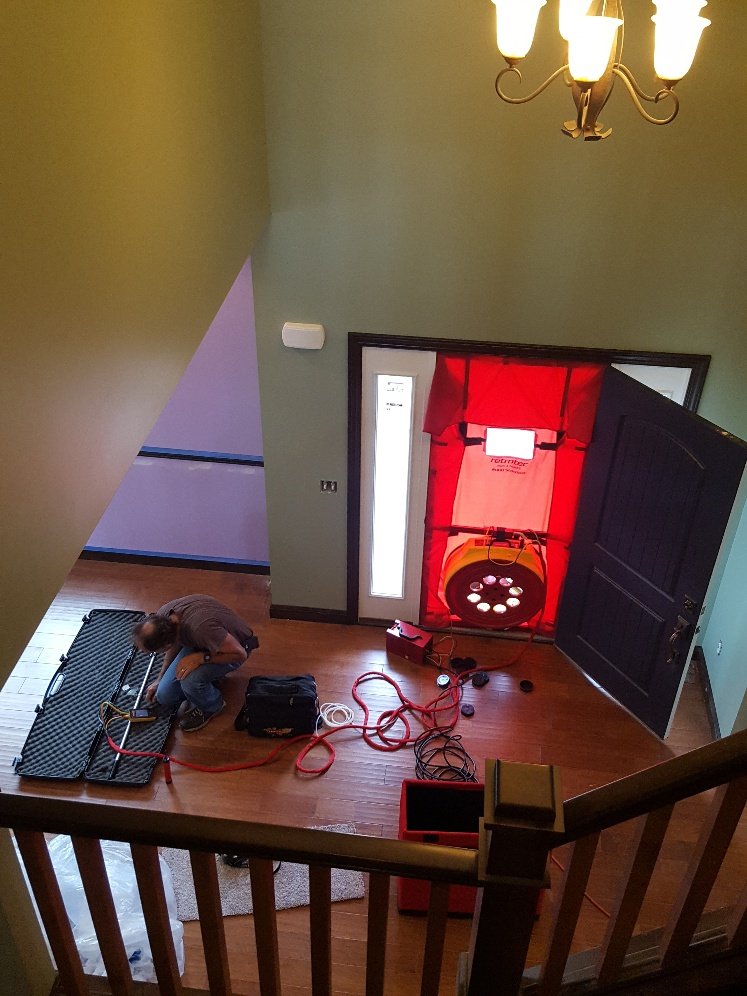 From temperature control to substantial monthly savings on utilities, energy efficient homes have a number of benefits homeowners should keep in mind. While it is true that renovating a home to be energy efficient can be a laborious process, building a new home with the right materials takes no more time than traditional construction.
Make Your Home Comfortable
According to research by the Journal of Exposure Science & Environmental Epidemiology, we spend about 68.7% of our time in our residence. That's a lot of time to spend in a home that is too hot in the summer and too frigid in the winter.
When you decide to have your home constructed with energy efficient materials, you're investing in year-round comfort. This is because proper insulation, windows, and foundation materials help to control airflow, temperature, and moisture. Moreover, professionally installed duct work on an HVAC system circulates air, filters pollutants, and expels unwanted moisture.
Save Big on Your Monthly Bills
By investing in energy efficient materials during construction, you'll save big on energy costs down the road. For instance, 40% of a building's energy consumption is lost due to air infiltration, according to the Center for Polyurethanes Industry (CPI).
To help you earn those savings, Maleno uses a foam insulation from Demilec, the leaders in spray foam insulation. To use this insulation to its fullest potential, Maleno also builds walls with a 2 x 6 frame construction (as opposed to the traditional 2 x 4 construction) which allows for two additional inches of exterior-wall insulation depth.
But it's not only the foam spray that makes a difference, it's the windows used during construction. For example, with Jeld-Wen ENERGY STAR certified products, homeowners can expect to save between $146 and $501 on annual energy costs.
In conjunction with both the spray insulation and windows, Maleno takes energy efficiency to the next level with Superior Walls foundations, which results in even higher monthly savings. This subterranean wall design is Green Certified by the National Green Building Standard (NGBS) and offers an R value of 12.5, meaning it has an even stronger thermal break than traditional foundations. Superior Walls 5000 psi also prevents the transfer of moisture through the wall which improves basement air quality by minimizing the possibility for mold.
HVAC systems also need to be optimized for each home. Moreover, builders can install programmable thermostats in order for homeowners to receive big savings on heating and cooling bills. According to Energy.gov, homeowners can save as much as 10% a year by simply turning their thermostats back 7°-10° F for 8 hours a day, be it during work, sleep, school, etc.
Go Green with Energy Efficiency
By purchasing a new energy efficient home or retrofitting one, the National Park Service (NPS) found that the typical family could reduce their carbon dioxide emissions by about 5%. While it may not sound like much, it actually amounts to thousands of pounds per year!
Energy efficient light bulbs have a huge impact as well. In fact, the NPS writes, "If every household in the United States replaced one regular light bulb with an energy-saving model, we could reduce global warming pollution by more than 90 billion pounds over the life of the bulbs; the same as taking 6.3 million cars off the road."
Maleno does its part by using and sourcing greener materials during our construction. Our Demilec insulation incorporates recycled plastic bottles and renewable oils. This foundation material is composed of 14% renewable and recycled content.
To ensure your home is built "tight," Maleno also hires a third party energy auditor to perform a blower door test to determine a home's air tightness and locate air leaks. Auditors also check for the number and location of air registers, inspect for moisture and condensation, and check wall insulation, among ensuring other efficiency and safety regulations.
Build a Maleno Home
New construction allows you to take your vision and make it a reality. Not only do you get a home that is tailored to your exact lifestyle, but you also get the benefit of energy efficiency. We've found that homeowners are seeing financial benefits within as little as five years.
If you're interested in a consultation with Maleno, click here to contact our team today.