Living Stress-Free In Your Community
Posted on October 26th, 2017 at 2:29 PM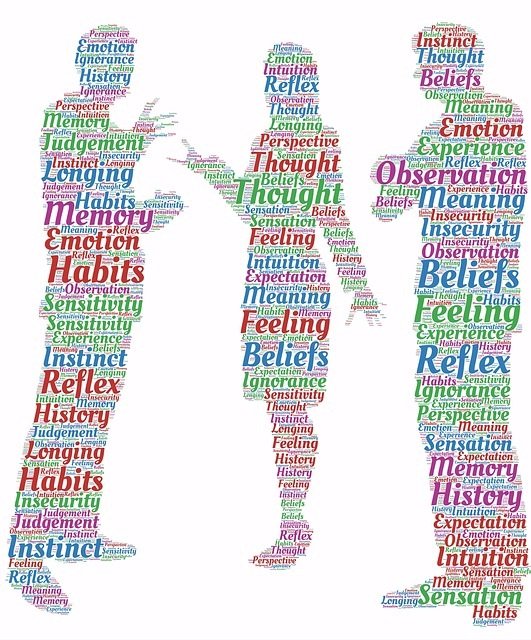 By Matt Flowers
To feel at home in our community, be it a neighborhood, apartment complex, or a condominium complex, it's important that we communicate with our neighbors. While it can be a challenge to remain simpatico with everyone in our proximity, the outcome of a healthy co-existence is a stronger, safer society.
Unfortunately, a recent report by City Observatory suggests that nearly a third of people have never interacted with their neighbors. There could be several reasons for this, including more time spent using media (television, social media, video games, etc.) in isolation, more solo transportation to and from work, a lack of physical activity, and sadly, a nearly 30% increase since the 1970's in the overall distrust of anyone outside of our immediate circle.
Of course, we should always feel safe in our homes; but these feelings of security should continue into our neighborhoods. This is especially important as our perceptions of our community can have a significant impact on overall mood. In fact, according to a study by Health & Place, a neighborhood's characteristics directly influence daily stress levels for residents.
To ensure healthy neighborhoods with equally healthy residents, it's important we communicate and remain cordial with our neighbors. With a simple shift in mindset and attitude, we can reduce our daily stress levels, boost community collaboration opportunities, and improve our overall health and wellness.
Moving In and Saying Hi
If you're just moving in, introduce yourself to your new neighbors and start getting acquainted. Likewise, if you've noticed moving trucks around your apartment complex, consider preparing a simple "welcome to the neighborhood" homemade treat.
"We don't necessarily need to be friends with everybody," says Tim Sullivan, who holds a PhD in Counseling. "However, we need to show that we have a sense of value for each one of our neighbors." Building relationships with your neighbors encourages peaceful coexistence and could even lower rates of depression, according to a study by Current Directions in Psychological Science.
Despite these benefits, neighbors seem to be more distant from each other now than ever before. Only 20% of people regularly spend time with their neighbors despite their proximity. "Whether we live in an apartment or a single family home, none of us live in isolation." says Sullivan. "Make an effort to say, 'hi.'"
Sullivan also asserts that these little acts of kindness can help grow a community—by simply acknowledging people and viewing your differences as an asset as opposed to a problem, you can help to piece together the building blocks of a healthy neighborhood.
Marc Dunkelman, author of The Vanishing Neighbor, has found a direct correlation between the degradation of communication between neighbors and the advancement of technology, and more specifically, the time we spend online. Although it doesn't necessarily solve this issue, Nextdoor is an app that provides a private social network for neighborhoods where members can discuss community issues, events, and neighborhood emergencies.
The Golden Rule
No one likes a noisy neighbor, so remember to be mindful when completing loud tasks. Get chores like vacuuming and lawn mowing done during the daytime rather than in the wee hours of the morning. However, Sullivan reminds us, "A lot of times we do things out of our own ignorance. We may be making noise at 2 o'clock in the morning not realizing there is a person below us trying to sleep."
If noise is still an issue for your upstairs or downstairs neighbors, consider using padded area rugs to mask disruptive noises. According to the National Institute on Deafness and Other Communication Disorders, sound at or above 85 decibels can cause hearing loss, so check your city's noise ordinance on "quiet hours" and your apartment complex's policy.
When confronting your neighbors about issues, Sullivan encourages people to "respond" rather than "react." This is to say, "When you're approaching someone, it's not like an attack, but a conversation."
Whether you're the one causing the issue or the one bringing attention to it, a good guideline is to use the Golden Rule. "I encourage people to pull from their own common sense; treat people how you would want to be treated," reminds Sullivan.
If a conversation turns into a heated confrontation, Sullivan recommends getting those who own the apartment or condominium complex involved. If the problem is serious enough, it's important that police are called. "If things begin to escalate, you never ever move to aggression, anger, yelling, or certainly anything physical," says Sullivan.
Keeping a Clean Space
Living in an apartment complex or a condominium community often means shared spaces and communal appliances and yard space, where if not cared for, can become a point of contention. "We all have a mutual responsibility to each other and to the community that is incumbent in all of us," says Sullivan. "There has to be mutual respect."
According to the Journal of Neuroscience, research shows that environmental clutter can cause stress. This is due to our attention and perception getting pulled in too many directions at once, causing information overload and cognitive fatigue. For that reason, a community functions best when its population follows city ordinances, and community and private spaces are kept clean.
Community Outreach
"Anything that can develop a sense of community—anything that can develop a sense of oneness can be really helpful to a neighborhood," says Sullivan. Build a community you want to be a part of; after all, this is where you live. "Most times we'll have incredible differences. If you see those differences as negatives instead of something of value, then you'll recognize those as problems instead of valuable contributions to the community."
Whether you view yourself as a social butterfly or more of an introvert, interaction is crucial to our happiness. In fact, research from Psychology Today asserts that the number of interactions we have daily directly correlates with happiness.
It's completely possible that you and your neighbors are complete opposites, and that's okay! In fact, it should be thought of as a positive attribute of your community. "Everyone is at a different life station," says Sullivan. "When we recognize that each stage is different, but that each one has value, we become better neighbors."
Beautiful Communities
From cleaning up the streets to organizing a neighborhood watch meeting, civic engagement boosts the well-being of the community and its occupants. Whether you're in an apartment complex or a sprawling suburb, living stress-free in your neighborhood comes down to respecting your neighbors.
For over 40 years, Maleno has provided beautiful homes and communities. If you're interested in learning more about our locations, click here to contact us today.