Best 5 New Year Resolutions to Build Upon!
Posted on December 31st, 2016 at 4:17 PM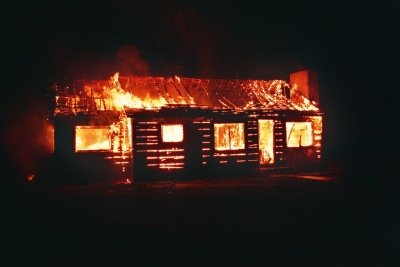 We all have them. We all break them. This year, we're helping you to make 5 attainable New Year's resolutions—and none have to do with your weight!
Help Your Home Breathe
When was the last time you cleaned out your dryer vents and ducts? Not the lint trap in the dryer, but the vent leading outside? Built-up lint can be a very real fire hazard.

Speaking of fires, test the batteries in your smoke alarms and carbon monoxide detectors to ensure they are functioning. According to the CDC, only 30% of American home have functioning carbon monoxide alarms. Hopefully, you are one of them!

What about Radon? Have you had your home tested? If not, schedule this for January! Radon is the second leading cause of lung cancer in the US. Winter is the best time of year for radon testing. You can buy a kit at your local hardware store for as little as $20 or call a professional. To order a test kit over the phone, call the National Radon Hotline at 1-800-SOS-RADON (1-800-767-7236). You can find more information at www.HealthFinder.gov
Empty the Closets
We know. Just reading it is exhausting. But trust us—you can clean out just one closet or dresser each month. It doesn't sound like much, but by the end of the year, you'll find yourself de-cluttered, more organized, and de-stressed! An article on WebMD, clutter can be bad for your health. Keep in mind that all the "treasures" we think are too important to let go could also be contributing to increased dust and even mold, both of which can contribute to illness. The best part of this resolution is it can be done within 10 minutes to an hour! Easy, right?
Take Stock of Valuables
Do you know where you put that ring you inherited from Grandma? How about how much it's worth in today's market? Wintertime is a good time to take stock of all your valuables, including all the cool new electronics you recently acquired! Keep a list and talk with your insurance agent to ensure your homeowner's insurance is adequate in case of loss.
Put On Your Maintenance Hat
Count the incandescent light bulbs in your home and start replacing with ones that are energy-efficient, like CFLs and LEDs. www.energy.gov reports that this can reduce your energy usage by 25%-80% and can last 3-25 times longer. The end result? More money in your pocket for just a few minutes of work!

While you're checking lightbulbs in the bathroom, check your tubs and showers for mold and mildew. If you spot it, clean it immediately. Not sure how to do so? Here's a two-minute video from Erin Wilson, Owner of All-In-One-Maid Service. And check for cracks in your caulking—where mold and mildew like to dwell. We recommend re-caulking your tubs and showers yearly. By the time you see the cracks or mold, damage could be going on below the surface, which will cost more time and money in the long run.
Evaluate Your Home Life
If you've been living in your home for some time, whether a house you own or an apartment you are renting, it may no longer be the best place for you. Let's face it, as we go through our life cycle stages, our needs and desires may not be the same as they were 10 years ago. Take stock of where you are and think about if your home is still right for you--and making you happy. Outside of work, it's where you spend the most time. Don't rush to a decision. Over the next weeks and months, check your happiness meter and think about how you're feeling. Is your home too small or too large—or does it feel just right? Is the upkeep too much? Is it located in an area that fits with your lifestyle? Still not sure? Talk with a professional realtor or builder about your many home options.
A Little About Us
Maleno has been in business for over 45 years becoming known as a leader and an expert in the home business industry—including building, real estate, and property management. Family-owned and family-oriented, Maleno is dedicated to providing superior products and service to their customers.
Additional Photos