6 Upgrades To Make Your Home More Energy-Efficient
Posted on August 16th, 2022 at 2:23 PM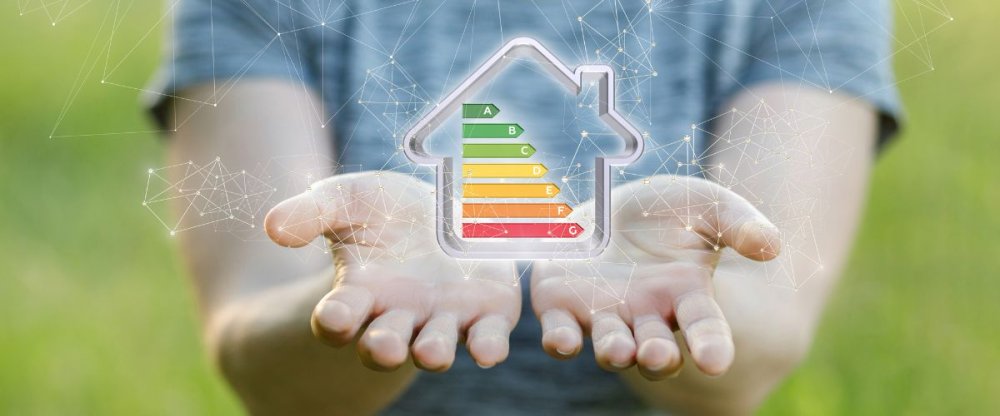 There are a variety of changes you can make that help save money and the environment. From swapping out your power strips and fixing leaky faucets to replacing your windows and buying smart appliances, there are plenty of ways to reduce your carbon footprint and increase the cash in your wallet.
To help you start saving on energy bills and saving the planet, Maleno, a full-service remodeling, custom building, and real estate agency, is here to help you start saving on energy bills and saving the plant.. In this piece, we discuss six upgrades you can make to your home to make it more energy-efficient.
1. Buy Advanced Power Strips
Just because you're shutting off your electronics doesn't mean they're not using electricity. Some of the biggest culprits are televisions, computers, video game consoles, and microwaves. It's more than likely that your powered-down electronics are costing you around $200 annually.
The National Renewable Energy Laboratory refers to this issue as "vampire load." The cumulative wasted energy from America's vampire load could power 11,000,000 homes a year. To eliminate the wasted watts, buy a few advanced power strips (APS) for your home. They look just like traditional power strips, but they're able to shut off power to electronics that you're not currently using.
2. Light Rooms up with LEDs
LED bulbs, or light-emitting diode bulbs, are more energy-efficient, longer lasting, and provide better quality lighting than incandescent lighting. In fact, Residential ENERGY STAR-rated bulbs use at least 75 percent less energy and last up to 25 times longer than incandescent lighting.
It's also a nice bonus that, according to the U.S. Department of Energy, the average household saves about $225 in energy costs per year by using LED lighting. Between the APSs mentioned above and the LED bulbs, you could save $425 on your yearly electricity bills.
3. Invest in Energy-Efficient Windows
Installing new windows is undoubtedly more expensive than buying a few LED bulbs or power strips, but they can also help you save a significant amount of money while eliminating thousands of pounds of CO2 from the atmosphere. By choosing energy-efficient windows, you can save yourself and the environment an average of:
| | | |
| --- | --- | --- |
| | Home with Single-Pane Windows | Home with Double-Pane Windows |
| Dollar Savings | $101–$583 | $27–$197 |
| CO2 Reduction | 1,006–6,205 pounds of CO2 | 246–2,001 pounds of CO2 |
Food for thought: Replacing your windows will also increase your home's resale value. If you're trying to maximize your sale price in this hot market, reach out to a remodeling company that can get the job done effectively, efficiently, and affordably. Psst, there is also a $500 tax credit for any windows, doors, and skylights for ENERGY STAR-certified products.
At Maleno, we install Harvey ENERGY STAR-certified products, which can save you 7% to 15% on your home's annual energy bills. Because we're a certified installer using a certified installer program, we offer various exclusive warranties on the windows we use.
4. Patch up Your Insulation
What's behind your walls and ceilings can significantly affect your yearly energy costs. The Environmental Protection Agency estimates that homeowners can save an average of 15 percent on heating and cooling costs by air sealing their homes and adding insulation in:
Attics
Floors over crawl spaces
Accessible basement rim joists
If you live in an area with frigid winters and scorching summers (ahem, Erie, Pennsylvania), the savings on energy costs could be even higher.
5. Smarten Up Your House
Smart technology is changing what's possible in a traditional house. From programmable thermostats to easy-to-schedule lighting options, there is an array of emerging products that will save you time and money, all while lowering your impact on the planet.
If you're looking for a place to start with smart technology, go with a programmable thermostat. They're easy to set up and substantially impact your heating and cooling bills. According to Energy.gov, you can save up to 10 percent yearly on heating and cooling bills. Simply turn your thermostat down 7-10 degrees in the winter or 7-10 degrees up in the summer for eight hours a day from its usual setting.
There are also a variety of cutting-edge, water-saving smart home technologies that could help the average house reduce its water usage by 20 percent. As a nation, that could save over 60 billion gallons per day!
6. Fix Your Leaks
The EPA found that household leaks waste nearly 1 trillion gallons of water annually in America—that's just about enough to fill up Lake Erie each year. So, do yourself and the environment a favor and look around your house for leaky faucets, hoses, shower heads, toilets, etc. These leaks are often easy to fix and can result in considerable savings, sometimes by as much as 10 percent on water bills. The EPA has a pretty great checklist available for chasing down leaks.
Be Confident in Your Upgrades
There are certain upgrades you can make yourself, but for more substantial renovations, you'll want to connect with a seasoned home remodeling service such as Maleno. We'll not only improve your home's efficiency, but we'll also add to its resale value and add to your joy of living there.
If you want proof that we take energy efficiency seriously, Maleno won FirstEnergy's 2020 and 2019 Energy Efficiency and Sustainability Award for our environmentally-friendly home building process. From the high-efficiency appliances we install to the superior foam insulation we use, we're here to help you love your home and be good to the planet.
Maleno has built over 1,000 homes in the Erie, Pennsylvania area, and each follows all energy-efficient performance standards. If you're interested in learning more about our remodeling services, visit our contact page and reach out today.
Contributed by Matt Flowers
@ethoscopywriting