24 Best Blogs in Erie PA
Posted on January 16th, 2019 at 3:35 PM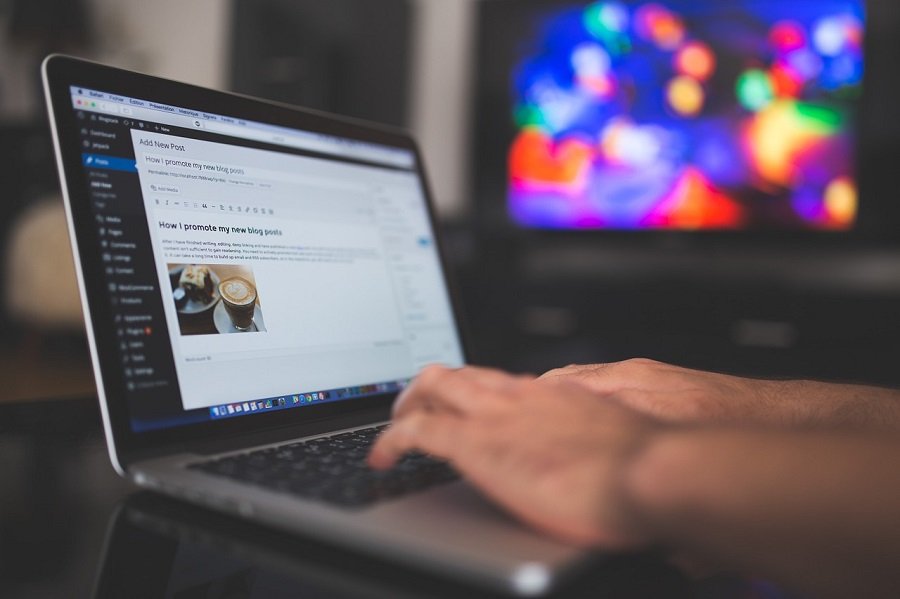 Whether you're raising a family, starting a business, or just exploring the city, Erie's got something to offer everyone. Thanks to the help of our local businesses, community partnerships, and nonprofits, the region's online blogging community is stronger than ever. We've set out to collect the most useful, informative, and entertaining blogs that Erie has to offer. From technology and entrepreneurship to fitness and food, here's our list of the area's best.
Art, Culture, and Music
Erie Philharmonic: For 105 seasons, the Erie Philharmonic has provided the city with exciting and moving orchestral compilations, as well as community and educational programs. Featuring letters from performing artists, sneak peaks from upcoming concerts, and the history behind performed pieces, the Erie Philharmonic rounds out their mission with informative excerpts written several times per month. Their blog also includes audio files, performance videos, and ticket and event information. Click the link below to check out their site.
Erie Reader: Although not quite a blog, as it offers both digital and print content, the Erie Reader writes on a myriad of topics, including arts, culture, and music. The publication also provides a look into local events and exhibits, national topics of interest, band and artist interviews, and album reviews. Additionally, their site includes snippets from their active and regularly updated social media feeds. If you're looking for recommendations and thoughtful discussion from Erie's only independent, alternative newspaper, check out the Erie Reader by clicking the link below.
Community
Erie Downtown Partnership (EDP): Formed to facilitate positive change in the downtown Erie area, EDP offers initiatives and services aimed at making the city a better place to live, work, shop, learn, play, and do business. Alongside their regular contributions to and creation of programs for the area, EDP's blog showcases workshops, available funding, volunteering opportunities, and other engaging downtown projects. Browse their blog by clicking the link below.
Erie Insurance: As Erie's largest employer and a Fortune 500 company, Erie Insurance has loads of web content on more than just the insurance industry. Found within the broad scope of the Erie Insurance blog (titled "ERIESENSE") is the Erie Spotlight—a comprehensive collection of community events, local news stories, and helpful articles. Along with their Erie-centric topics, Erie Insurance's ERIESENSE focuses on home, car, life, and business issues. Get a sense of what's happening in Erie by clicking the link below.
VisitErie / VisitPA: Created with both tourists and residents in mind, VisitErie and VisitPA are organizations established to highlight local and regional amenities. Sponsored by VisitPA, the Happy Thoughts blog explores seasonal attractions, environmental issues, featured destinations, food and beverages, entertainment, and events specifically in Pennsylvania. Find your next hiking excursion or weekend outing through their comprehensive blog.
Economic Development
Erie County Economic Development (ECED): ECED is a development team that provides financing opportunities, commercial real-estate services, and grant assistance to businesses and nonprofits in Erie County. The ECED takes deep dives into overarching economic development themes like talent attraction and retention, local business, and revitalization efforts. They also provide actionable insights for public and private organizations to help them utilize regional financing alternatives. Businesses looking to expand their workforce, remodel or grow their existing facilities, or move to a different location should consider browsing the ECED blog.
Erie County Economic Development

PA Department of Community and Economic Development. (DCED): The PA DCED's blog #PAProud was designed as a platform to share stories and news about communities, businesses, and industries across Pennsylvania. This blog highlights growth efforts and success stories, resources for businesses, revitalization efforts, and economic initiatives across the state. With a focus on "working smart and living happy" in PA, the DCED provides articles about community, education, manufacturing, small business, international involvement, technology, and even features a "Why Pennsylvania" category.
PA Department of Community and Economic Development
Entrepreneurship & Local Business
Erie Regional Chamber & Growth Partnership (ERCGP): Aimed at celebrating local business success in Erie, ERCGP's blog Business Brief features events, pictures, membership updates, and guest blog articles. This organization was founded to be the voice of Erie's business community, and as such, has fostered a dynamic community within its membership base.
Erie Regional Chamber & Growth Partnership

Radius CoWork: Erie's only coworking space provides office space, resources, and professional and personal growth opportunities to its members. Centered around their community of co-workers, Radius has united entrepreneurs, remote workers, and freelancers through a common goal: connecting people with opportunity. Their blog provides a platform to tell Radius members' stories, lend valuable insights into how to stay afloat as a freelancer, highlight why Erie is a stellar choice for starting a business, and discuss the quirks of coworking.
Fitness
Lake Erie College of Osteopathic Medicine (LECOM): The LECOM Medical Fitness & Wellness Center is a top-notch fitness facility with a supportive environment, offering classes and amenities to its members. Additionally, the Fitness & Wellness Center's blog provides frequent articles regarding physical and mental health, general wellness, exercise tips, diet advice and recipes, and overall goal achievement.
Lake Erie College of Osteopathic Medicine Blog
Food & Drink
Erie Reader: We know we've mentioned it twice, but if you're looking for local restaurants, breweries, and trustworthy recommendations, The Erie Reader's Food & Drink articles cover everything from new places to eat to exciting seasonal options you can find around the area. The Erie Reader also carefully reviews new locations, food and beverage festivals, and small markets to give locals a look inside their new favorites.
Whole Foods Co-Op: While some articles pertain only to member-owners and the board of directors, you'll find tons of worthwhile content in the Whole Foods Co-Op blog. As an establishment committed to serving the community through healthy foods, natural products, and wholesome education, the Co-Op regularly writes about the environment, sustainable food choices and growing practices, natural health and beauty options, and small business growth in Erie.
Kids
Macaroni Kid Erie: If you're a parent in search of activities in Erie for your family, Macaroni Kid Erie is your answer. Curated for this region by a local mom, this blog provides crafts, regional activity guides, kids clubs, a calendar full of free events, and a business directory of Erie's kid-friendly establishments and programs.
Macaroni Kid Erie Blog
Mortgages & Financing
Erie Federal Credit Union: Packed full of information and advice for saving, financing, spending, and planning, the Erie Federal Credit Union blog bridges local highlights and national topics. As one of Erie's local lenders, Erie FCU offers Auto, Mortgage, and Personal loans, as well as services for businesses. Along with their blog, the Erie FCU website includes tips on safe banking practices, online safety practices, financial literacy and education, and local events.
Erie Federal Credit Union Blog
Marquette: Marquette Savings Bank publishes banking updates, tips on new technology in payment options, and navigating technology and payment on the internet safely. In addition, Marquette's website features community impact stories, as well as information on personal and business banking.

Widget Financial: Widget Financial is an Erie not-for-profit credit union providing banking and financing to over 36,000 members. The Widget Financial Blog features information about mortgages, financing options, smart ways to save and make money, taxes, and money for children. Started in early 2015, their blog is packed full of high-quality articles, which oftentimes are posted several times per month.
Nonprofits
The Nonprofit Partnership: As Erie's premier nonprofit-support organization, The Nonprofit Partnership works to provide resources, education, information, and consultation to its local non-profit members. Naturally, their blog mirrors their mission in that it offers articles on leadership, navigating aspects of a nonprofit, marketing, fundraising, boards and board meetings, and highlights from guest speakers.
The Nonprofit Partnership Blog
GoErie: Through their growing website, the GoErie House To Home blog showcases projects and trends that interest homeowners and aspiring home buyers all over the city. Updated several times per week, this blog includes local homes for sale, design trends and home updates, local stories about home projects and transformations, tips about working with contractors and other home services, and home maintenance tips.
Maleno: At Maleno, our focus is on providing Erie with the best custom home building experience. That's why our blog features the information and resources that homeowners and home buyers want to see. From home value boosting tips and construction projects, to money-saving guidelines and community entertainment, you're sure to find something that piques your interest.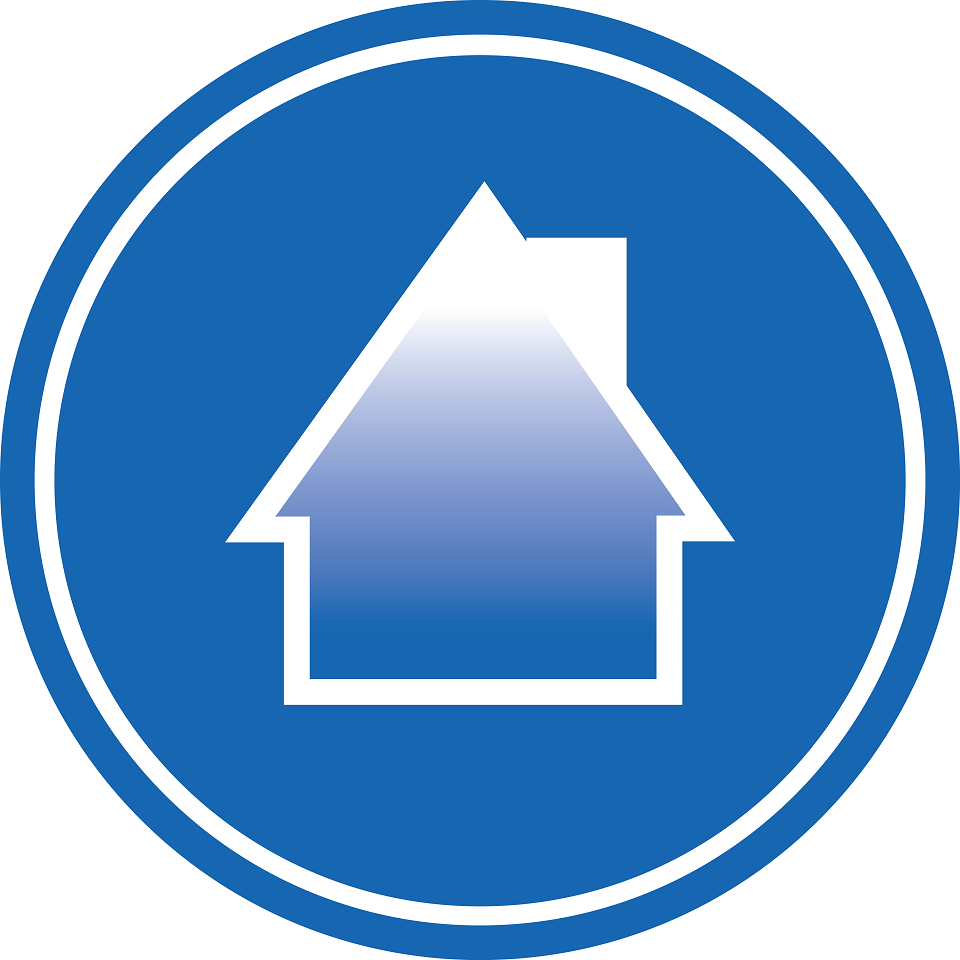 Patterson & Stirling Heating & Air Conditioning: For anyone with home heating and cooling questions, Patterson & Stirling's blog probably has your answer. They cover topics including maintenance, ratings, smart technology, repairs, and even seasonal changes. With blog posts from as early as 2014, Patterson & Stirling is a wealth of information.
Patterson & Stirling Heating & Air Conditioning Blog
Vendetti: Vendetti Real Estate Solutions is a home buyer and home refinancer's resource for Real Estate Attorney Services. Attorney James Vendetti offers legal counsel for anyone that is purchasing or selling a home, refinancing a mortgage, or conducting any real estate business. The Vendetti blog offers further insight into selling and buying a home, and trouble-shooting any problems you may face when doing so. They even offer Erie-specific advice, which is especially helpful when taking the self-selling route.
Technology
Velocity Network (VNET): VNET is an IT support and hardware provider for Erie-area businesses. Their blog offers information regarding network infrastructure, servers, technology upgrades, disaster recovery, and project updates for their company. Any internet user or local business can benefit from VNET's blog updates.
Satire
GoofErie: Any Erie local looking for a laugh is sure to find it at GoofErie. This blog uses the right mixture of humor, irony, and a little bit of ridicule to joke about Erie's oddities, stereotype its event guests, and exaggerate some of its business reputations.
The MockErie: If you're both an Erie resident and a fan of good satire, check out The MockErie. With a storytelling approach similar to that of The Onion, The MockErie pokes fun at Erie-centric events, businesses, public policies, the occasional national headline, and some of the bizarre Erie issues that you just can't make up.
Support Local
Erie is at a pivotal moment; if we support one another—be it through business, public initiatives, or spreading the word—we can fortify the renaissance of our city. At Maleno, we're committed to serving the Erie community and are happy to support the area's local businesses and nonprofits. For more information about what we do, how we like to contribute, and where to start looking for a home, contact us today.