14 Ways to Celebrate Your Birthday
Posted on January 17th, 2018 at 9:33 AM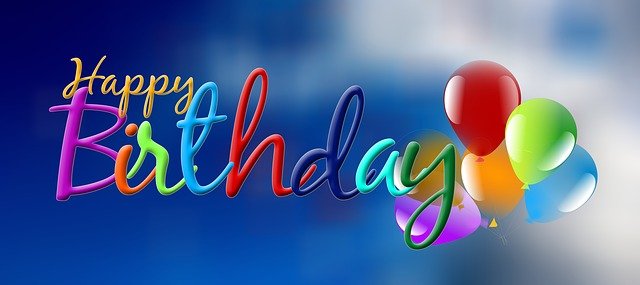 On this day in (insert your birth year), the course of history changed! It may have only been a small ripple in the lives of a few or a huge splash for many, but you entering the world had an effect. You should celebrate! We've put together this list to help you think about how you can make the day special. Enjoy! Oh, and Happy Birthday!
Enjoy dinner with family or friends. And, of course, have the cake!
It's your day – have breakfast in bed and stay in your pajamas all day long.
Take a vacation day from work and home – no cooking, cleaning, or working!
Shopping time! Buy yourself something new that makes you feel happy.
Treat yourself to a hotel for the night and take advantage of their spa services.
If you haven't already, create your bucket list and check one off this year.
Explore your inner child – do the karaoke, go tubing, play!
Ask for alone time to read a good book, take a bath, or do whatever you wish you had more time to enjoy.
Do something to nourish your soul—whether it's walking through a forest or going to a spiritual center. Count your blessings.
Take a family photo while everyone's together to celebrate your birthday.
Plan a trip to see a long-distance friend. Celebrate in their town for something new!
Throw yourself a party! Be different and rent a food truck to come to your place instead of regular catering. Your friends will be impressed!
Surround yourself with laughter, whether it's a coffee date with a funny friend or watching a good Netflix comedy.
Thank your Mom for your birthday! After all, you couldn't have done it without her!