Download your FREE New House Wishlist:
Create Your Next Home Wishlist
As you begin your search for the perfect home, it's helpful to consider what you're looking for by creating a home wishlist. In doing so, you can systematically outline the must-have amenities and qualities you're seeking. What are your can't-live-withouts, would-be-nices, and don't-wants?
Our New House Whishlist helps determine the features you really need.
Organized by:
Need to have

Want to have

Deal breaker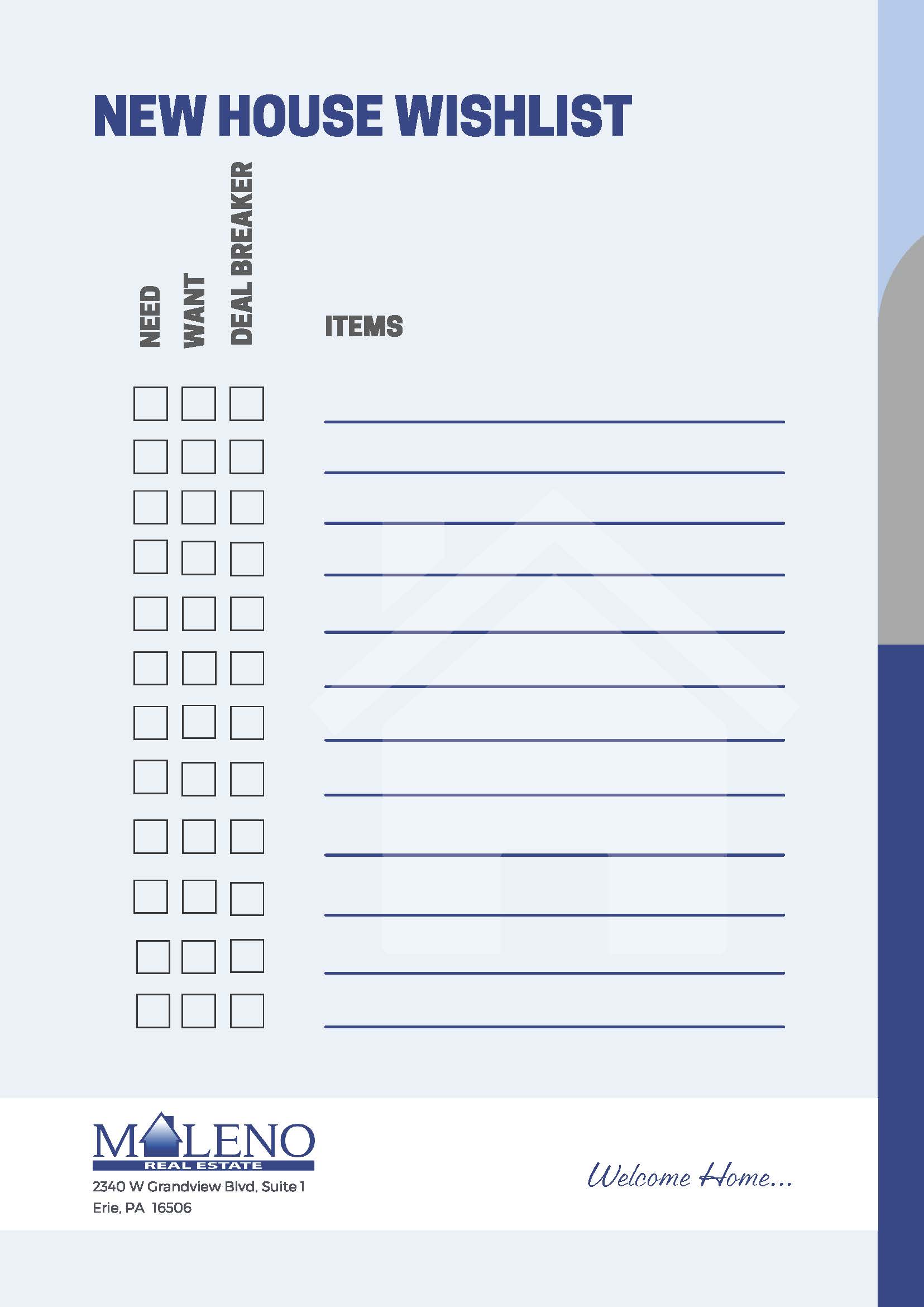 ...
If you want to talk with someone right away, simply call 814-833-6516!