Top 7 Questions for Choosing a First-Rate Realtor!
Posted on September 30th, 2016 at 3:14 PM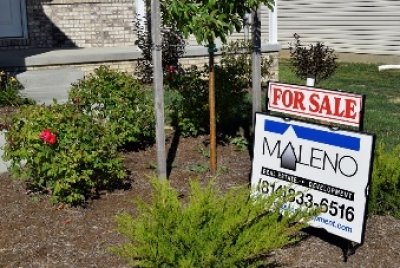 Did you know people purchase a home every 7-10 years, on average? Chances are good that you'll work with a realtor at some point in your life. Most of us need help with navigating through the real estate process: the laws, property, and market values, buying or selling a home, and contracts and negotiations. This is not the time to be uninformed or to make decisions with your heart! Regardless of your location, interview potential realtors by asking these questions:
Do you focus on real estate full-time?
You want an agent who is wholly focused on real estate. Representing a client is a full-time job—not just from 5-9 p.m.! If the agent is working at an "8 to 5" job elsewhere, they won't realistically be available when you are most likely to need them. Successful realtors invest a lot of time and energy in networking and promoting their clients' properties or interests.
Laws change every year and vary from state to state. By staying involved with their local association, realtors are able to stay current with all the updates in regulations, laws, contracts and practices. They're also able to network with other realtors—extending their reach when promoting your needs.
How many days does it take you to sell a home? How does that compare to others?
A qualified agent will be able to produce this information quickly. They stay on top of their own performance and compare themselves against their local MLS market statistics.
Do you actively seek out continuing education opportunities?
Continuing education improves a realtor's skill sets. The certification validates expertise in the field of real estate and certifies one has met the highest standards for business.
Do they give you recommendations on what to do to stage your home and get it ready to sell?
The agent should be giving you advice such as:
It's time to put away those family photos—until you're in your new home
Take down any wallpaper and put on a fresh coat of paint
Less is more when it comes to furniture! Rooms always look bigger!
Do you have relationships with local vendors in the area?
Your realtor should be able to make referrals of experienced electricians, plumbers, HVAC contractors, mortgage providers, etc.
How do you stay on top of the ongoing changes in the industry in relation to technology?
Your agent should understand the most effective and trending tools to market property online and be able to put together an aggressive plan for you.
Maleno Real Estate's Boutique agency
The realtors at Maleno provide personalized attention, protect y our best interests, connect you with the right resources, and keep you up-to-date. If you're thinking of buying or selling, contact Maleno for a free consultation.