Things to do around Erie
Posted on June 8th, 2018 at 8:48 AM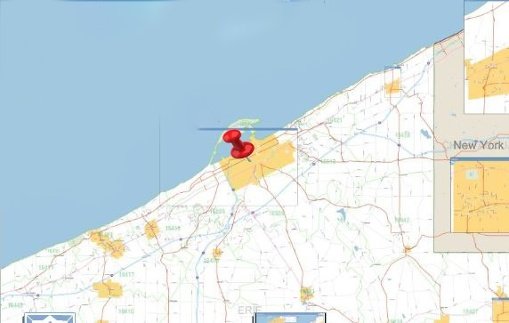 Erie, Pennsylvania located in North East, Pennsylvania is a hidden gem waiting to be discovered. For both those visiting and locals, there is never a dull moment, with a new adventure waiting around every corner. Erie has a little bit of everything for their communities to enjoy.
For The Adventurous
Erie is the destination for those looking to sample the best of the best, for both wine and microbrews. Erie has been known as one of the busiest wine making destinations on the East coast, due to its abundance of grape vineyards. But within the last few years, Microbrewing has flooded the area. There is even an annual microbrew fest. Meaning, wine and microbrew connoisseurs need look no further.
For the Lake Lovers
Erie is home to Presque Isle State Park, the most visited state park in Pennsylvania. Presque Isle was recently voted "Best Freshwater beach" by USA Today. The park features many things. Choose to enjoy the day on Presque Isles' sandy beaches or admire the evening concerts held in the summer. Others may choose to tool along the many paths set aside for bikes and pedestrians.
Those enamored by the lake have several ways to enjoy it without ever getting wet. You can relax on a pontoon or USS Niagara tours, or even rent a kayak. No day on the peninsula is complete without an ice cream cone from Sara's.
For the Outdoors Enthusiasts
For those outdoorsmen who don't wish to travel to the beach, Erie features many parks both wooded and open. Such as the Lake Erie Arboretum, perfect for bird watching and a sunny stroll. For those unexpected rainy days, the Tom Ridge Center and the Erie Maritime Museum are perfect if you want to learn more about the local area.
For the bookworms
Erie's big secret is their huge and beautiful Blasco Library, perfect for a quiet day. Erie also features several coffee nooks such as Ember + Forge, and Pressed, a coffee and bookshop combo, along with many other unique cafes perfect for coffee lovers.
The area has a unique and eclectic vibe which can easily be seen at the Art Museum. The museum features many events and classes if you're looking to embrace the art lifestyle, along with a multitude of displays.
For the families
For those looking for things to do with their little ones, Erie offers several different options. For example, the Erie Zoo features many exotic animals such as the newly welcomed baby orangutan Otis, and fun play areas such as the Maleno Adventure Woods playground, located in the children's zoo. Other great activities for families include spending the day at Waldameer Amusement and Water Park. The park features an abundance of rides and a large water park. Waldameer is a perfect way to spend a warm summer day with the whole family. During the winter months, families can head to Splash Lagoon for an indoor water world experience. For those looking for a rush, Eriez Speedway has all you need. Finally, for those seeking a tamer day out, Erie is home to several golf courses for all levels of players to enjoy.
Buying or Selling a Home
The greatest adventure of all can be buying or selling a home! For experienced guides (Realtors), with over 45 years in the businessto help you through the journey, contact Maleno Real Estate at 814-833-6516.