Five Landscaping Tips That Will Boost Value for Your Home
Posted on May 9th, 2018 at 4:55 PM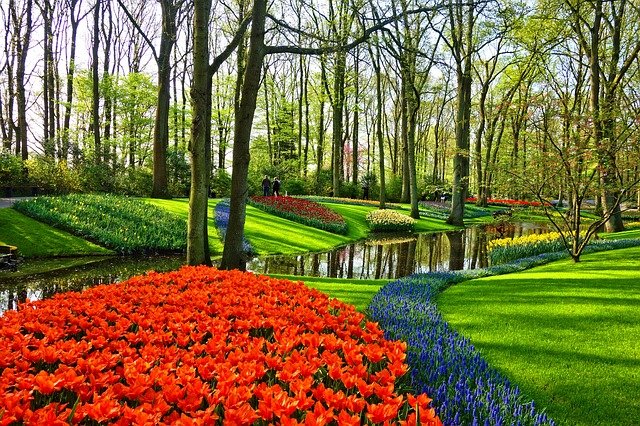 We often spend so much time improving the inside of our homes that we forget about our yards. While making your living space comfortable will always take precedence, enhancing your curb appeal can give you a reason to work in the great outdoors, improve your mood, and significantly boost the value of your home.
Does Landscaping Really Impact Resale Value?
According to a report by National Association of REALTORS® (NAR) and the National Association of Landscape Professionals (NALP), 99% of REALTORS® believe curb appeal is important to attracting buyers, and 96% recommend improving curb appeal to a seller. While it may seem like these suggestions are made just to make the agents' jobs easier, the return on investment (ROI) for landscaping is arguably better than any indoor project when it comes to adding value to your home (with the exception of adding a pool), with some improvements touting over a 400% return.
1. Love Thy Lawn
Using a 5,000 square foot lawn as the example, NAR & NALP found that the average landscape professional charges around $330 for six applications of fertilizers and weed control. What's incredible is that the estimated ROI on a standard lawn care program is $1,000, equating to a staggering 303% value recovery.
When it comes to a lawn care program, there is one thing to be wary of: "A lot of companies are pushing these six-application programs that are overkill," notes Jason Earley, Owner of landscape design and contracting company, WeissEarley. "If you're using a good slow-release fertilizer, it's much healthier for your lawn, and you don't need to apply it to the site as much. Instead of six times, you may only need four [applications]."
Another low-cost investment with a high return is the relatively easy chore of seeding your lawn. If your yard is patchy, this easy fix can be the deal sealer. The average landscape professional will charge around $120 for a 1,000 square-foot project.
According to NAP, the average return for seeding your lawn is $500, resulting in a staggering 417% value recovery. Moreover, their survey found that 14% of REALTORS® said a lawn care project "helped cinch a deal for them, resulting in a closed sale."
2. Landscape Your Way to Happiness
Adding value is obviously a huge motivator for upgrading curb appeal, but improving your mood should also be a priority. In the NAR & NALP report, Landscape upgrades resulted in a 9.8 out of 10 "Joy Score," meaning the vast majority of homeowners who completed a project were not only satisfied, but were truly happy when the project was complete. Participants reported this happiness in a few ways, including:
79% feel a major sense of accomplishment when they think of the project
75% said they have a great desire to be home since completing the project
65% said they have an increased sense of enjoyment when they're at home
Some of the projects with the highest Joy Scores were installing a walkway, building a new patio, and constructing a new wood deck. Although the percent of value recovery is not as high for these projects as lawn care, they'll still turn a nice profit.
One of the top items on the home improvement list that increases resale value is a professionally designed and installed outdoor-living space," says Earley. "You really get two things out of it: You get speed of sale and resale value." If time is money, than cutting down your days on the market could be exceedingly valuable.
The average value recovery for large projects comes in around 104%. Moreover, according to HGTV, the average return on invest at resale—with all these combined factors—is 100%, meaning you double your money. That kind of return can make anyone smile.
3. Questionable Curb Appeal
New swimming pools have a ten-out-of-ten Joy Score, according the report by NAR & NALP. However, when it comes to recuperating costs, it's a lost cause. In fact, percent of value recovered from installing a pool is only 50%.
Moreover, this could send a good portion of potential homebuyers running for the hills as they'll have to reckon with higher insurance premiums. According to research by Zacks, most insurers recommend increasing your liability coverage from the standard $100,000 to as much as $500,000 if the house has a pool.
While none of the following will impact your home's value quite as much as the curb appeal projects outlined above, here are some quick landscaping tips & tricks:
Limit the lawn ornaments
Keep your view from inside in mind when working outside
Don't over-fertilize
Plan your landscaping ideas out on paper
"From a maintenance, design, and installation perspective, really focus on keeping [your landscaping] clean and neat," asserts Earley. "You can have the lawn fertilized and the lawn mowed, but if that homeowner didn't take the time to pull the weeds out of the beds than the house looks uncared for. That translates in [the potential buyer's] mind to: What else didn't they care for?" Earley also suggests:
Choosing annual flowers with a good color balance
Choose the right plant for the right location (consider your USDA Hardiness Zone)
Mow regularly and sharpen mower blade each summer.
Use a pure shredded bark mulch
"You want people to know when they pull in that driveway, and see that the house has been lived in, cared for, and that the homeowners put their heart and soul into that place," says Earley. "That's what a well maintained front landscape is going to do."
If you're planning to sell your home, consult with Natalie Washburn, Broker/Owner of Maleno Real Estate, before you invest in significant upgrades to your property. She'll be available to advise you as to which improvements will provide the highest return.
4. Plant a Money Tree
Landscaping can not only increases your home's value, but it also allows you to enjoy some of the perks of an energy efficient home. In fact, a few well-placed trees, shrubs, and even vines can deliver effective shade, act as wind breakers, and accordingly, lower your energy bill. According to the U.S. Department of Energy, homeowners can save as much as 25% of the energy a typical household uses by carefully positioning trees around their homes.
"People forget their evergreens," says Earley. "We have about six months where trees don't have any leaves on them. So if you're picking plants for the front foundation of your house and you pick all deciduous plants, perennials, and ornamental grasses, your landscape 100% disappears come winter time." Therefore, should your home still be on the market come winter, your curb appeal also 100% disappears.
"It's understandable, not many evergreens are very showy flowers. A lot of people tend to say 'evergreens are boring,'" shares Earley. "[However], they're green in the wintertime when all we're looking at is white and brown. They're pretty darn colorful come January."
5. Start Off on the Right Foot
If you're starting from scratch with new construction, be sure to consider the layout of your yard during this process. Remember, you can't build yourself more land, so make the most of your space.
It's also advantageous to pair with a design professional rather than attempting to plan everything yourself and then trying to backtrack post construction. If you're interested in new construction, contact Maleno about your custom building needs.