Five Facets of a Home That Can't Be Compromised
Posted on November 20th, 2017 at 4:41 PM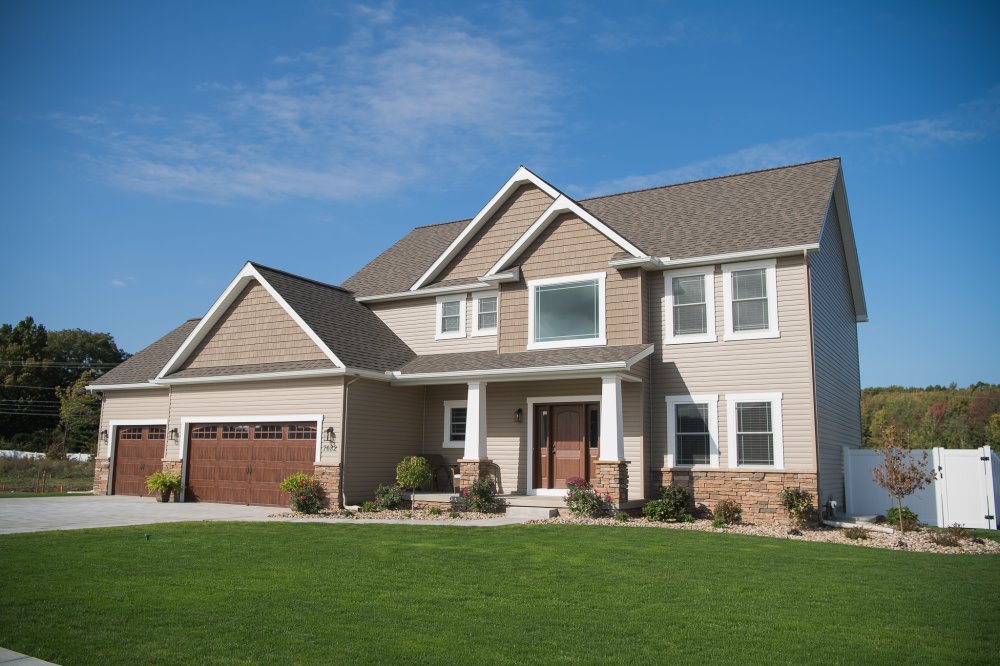 1. Fixer-Uppers Aren't For Everyone
While HGTV would have you believe renovations are a breeze, there is a ton of time, effort, and resources that go into making a fixer-upper livable. For that reason, it's important to realize where your skills end and your imagination is taking over.
"I don't think purchasing a fixer-upper is for everyone," says Natalie Washburn, Broker/Owner of custom building, real estate, and property management company, Maleno." I think there is a home out there for everyone, but when you're looking, I think you need to keep in mind what your skill set is, who is in your network, your access to contractors and vendors, and your budget."
It's important to remember how and why fixer-uppers can save you money: you have to do the majority of the renovations. That being said, there are some cosmetic features of a house that are often good DIY projects.
"Look past the wall color, wall paper, drapes, and even the carpeting. You can find a home with a great layout and great structure that's in really good condition that's just dated. Those are all things that are pretty easy for the average person to fix," Washburn suggests. "If you are going to buy a fixer-up, make sure you have ample cash set aside… You never know what kind of surprises you'll find when you're renovating."
If you go the fixer-upper route, many experts suggest setting aside about 10-15% of your budget for home repairs. However, it's important to consider how much you're really saving. A 2016 report from Zillow found that the average savings for purchasing a fixer-upper resulted in a lackluster 8% discount to comparables that were new.
2. A Good School District is Priceless
"You want to be in a school district that you're happy with," says Washburn. Obviously, this one is especially important for homebuyers with kids. A good school district is not only going to provide a better education for your children, but it's also going to end up making a big difference in resale.
A recent survey by Realtor.com found that, 3 out of 5 home buyers said school boundaries will impact their home purchasing decision. Additionally, more than half of these homebuyers were willing to go 1 to 10% over their budgets for the right district.
If you want more information on a particular school district, you can take a look at the National Center for Education Statistics. Here you'll be able to see the student/teacher ratio, information about the location of the schools, and contact information.
3. Know Your Neighbors
You don't have to be best friends with your neighbors, but it's important that you'll be able to live relatively stress-free in your neighborhood. Additionally, it's important to know who is in and around your community. While individuality and different backgrounds, cultures, and traditions should be respected and be seen as an asset to the area, noisy neighbors who don't repair their homes or let the landscaping go can drag down your property value.
"When you're in a neighborhood that has a governing association, owner's committee, or rules and regulations to live by, that will help you maintain your value," says Washburn. But there is more to consider than simply an untidy lawn or loud music.
"Knowing your neighbors is important," assets Washburn. "There are so many public websites now to find out who the people are around you and who your neighbors are. One thing I always suggest as a Realtor is for homebuyers to look at the Megan's Law website. It's unfortunate, but I think doing your online research is wise." Not surprisingly, the American Economic Review found that homes next door to registered sex offenders lost 12% of their resale value.
4. Location is King
For many reasons, location should be non-negotiable. You need to love the area and consider what the resale value would be like in that neighborhood. "Look at what is growing around you," says Washburn. "Is the neighborhood depressed or is it trending upward? Are there businesses or jobs moving into the area...not necessarily next door, but down the street, or a few miles away?"
"Location is most important," Washburn states. "You can fix a lot things, but you can't fix the location."
5. Less Walls, More Buyers
"If you're looking at it from a resale perspective and you don't want to get into a lot of remodeling," says Washburn, I would suggest you look for an open floor plan… I think that's what most homebuyers are looking for."
In concurrence with Washburn's theory, a 2015 survey by the National Association of Home Builders found that 70% of recent and prospective homebuyers said they preferred a home with either a completely or partially open kitchen-family room arrangement, with 32% of those homebuyers preferring the arrangement to be completely open.
The Right Home for You
For over 40 years, Maleno has provided beautiful homes and communities. If you're interested in learning more about our locations or how we can build a custom home to suit your needs, simply click here to contact us today.