2022's Good News in Review: Here's What Happened in Erie, PA
Posted on December 20th, 2022 at 8:43 AM

Whew, how is it 2023 already? Time goes by so fast; it's easy to forget all the amazing progress our city and county have made in 2022. Before we get swept up in the year ahead, Maleno, a full-service custom building, remodeling, and real estate company, thought it would be fun to take a walk down memory lane. Along the way, we'll look at eight incredible stories from 2022.
1. Nearly $10 million in American Rescue Plan Funds Made Available
Back in January, the City of Erie's Department of Economic and Community Development built a website to distribute nearly $10 million in American Rescue Plan (ARP) funding. This money went to businesses, community development projects, and local organizations that were adversely affected by Covid-19.
The website also featured a plan on how the City of Erie would allocate the other $76 million of ARP funding. From fighting blight and housing rehabilitation to improving parks and adding green spaces, this money will help reestablish Erie as a destination.
2. Funding Awarded to Millcreek Township School District
Along with its frosty temperatures, February 2022 also brought with it new funding for the Millcreek Township School District. Through Pennsylvania's Manufacturing PA Training-to-Career Program (MTTC), the district was awarded nearly $100,000 to expand its manufacturing program. This grant will help improve work readiness, job placement, and the advancement of manufacturing in the Erie region.
3. Businesses Move into Harborcreek Township
A lot of good news came out of Harborcreek Township in early 2022. For starters, Tractor Supply announced that they would be opening a new location on Buffalo Road, which is expected to create 15 new jobs. Further, Donatos Pizza opened up its third location in Harborcreek, which added another 25-30 jobs to the area.
Speaking of great food, if you're looking for a good spot to drink some brews and watch the game, Rosco's Sports Bar and Grill also opened up on Buffalo Road.
Finally, LED-lighting specialists, Truck-Lite, is relocating its corporate headquarters from Falconer, New York, to Penn State Behrend's Knowledge Park.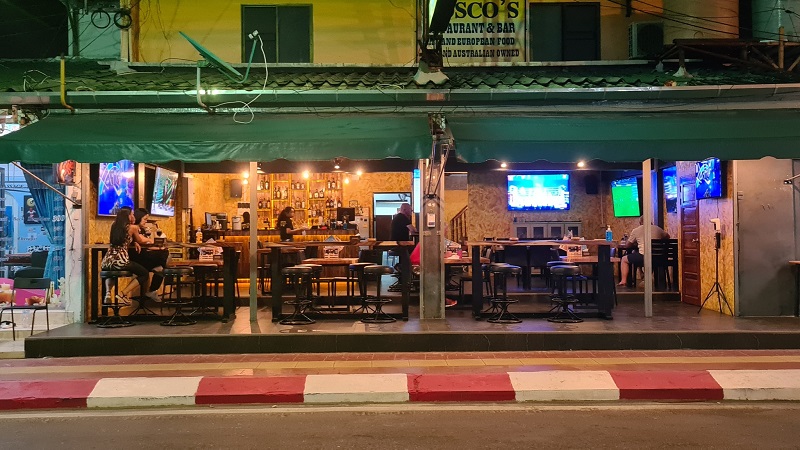 4. Fairview School District Receives $300K in State Grants
State Representative Ryan Bizzarro presented the Fairview School District with $200,000 from the "Ready to Learn Grant'' and $100,000 from the Pennsylvania Department of Community & Economic Development (DCED). A portion of these funds will go to a new playground at the elementary school as well as other student-centered initiatives.
5. Casino Revenues Almost Back to Pre-Pandemic Levels
Presque Isle Downs & Casino is seeing a major boost in revenue. According to the Pennsylvania Gaming Control Board's Annual Report, Presque Isle Downs brought in over $200 million between slot machines, sports wagering, table games, and i-Gaming. With over a 30 percent increase in revenue from 2021, these figures are critical as the casino employs over 700 people. Additionally, a significant portion of the tax revenue gets dispersed through the Erie County Gaming Revenue Authority (ECGRA) to economic development initiatives throughout Erie County.
6. Corry PA Earns Blue Zone Certification
Corry, PA, has undergone a massive transition over the past few years. In the spring of 2022, the small city earned its designation as a certified Blue Zone Community. This certification recognizes Corry's "well-being transformation through the successful implementation of Blue Zones Project by Sharecare, a pioneering population health initiative that brings evidence-based best practices in built environment, policy, and social connection to participating communities."
62 percent of Corry residents now report they are "thriving" compared to 45 percent in 2019. The city has also witnessed a significant improvement in its residents' overall health, investment funding, and educational outcomes.
7. The Legacy of Freeport Restaurant Continues
In 2022, Red Letter Hospitality, which owns three Erie favorites, The Cork 1794, Molly Brannigan's, and the Skunk and Goat Tavern, purchased a longtime North East staple, the Freeport Restaurant.
For the past 45 years, Jerry and Judy Holdsworth have owned and operated the Freeport. Both owners are pleased with the purchase and are excited that Red Letter will continue to carry on the restaurant's legacy. While there is no timeline for the reopening, we hope to see the Lakeside restaurant in operation soon.
8. Edinboro Becomes Go-To Spot for Music Lovers
Many small-town festivals come and go, but Fire Lights Music and Arts Festival organized their second annual festival in Edinboro to raise money for the Edinboro Volunteer Fire Department. Hosted at Wainer Park, this event brought in bigger musical acts this year, such as Sunsquabi, Aqueous, and The Widdler. The festival also grew in 2022, featuring more stages, community workshops, and art installations.
We Can't Wait to See What 2023 Brings
There is so much happening in Erie County. From our urban core to the countryside, we're confident that 2023 will bring many new developments to the area. Because of these developments and the amazing people here, we're also expecting to see a lot of new homebuyers searching for their forever homes in Erie in the coming year. If you're trying to find the home of your dreams in this lakeside city and county, reach out to Maleno to get started. Here's to building on 2022's foundation and making 2023 even better.
Contributed by Matt Flowers