Residents Cool Off With Icy Treat
Posted on August 30th, 2021 at 2:30 PM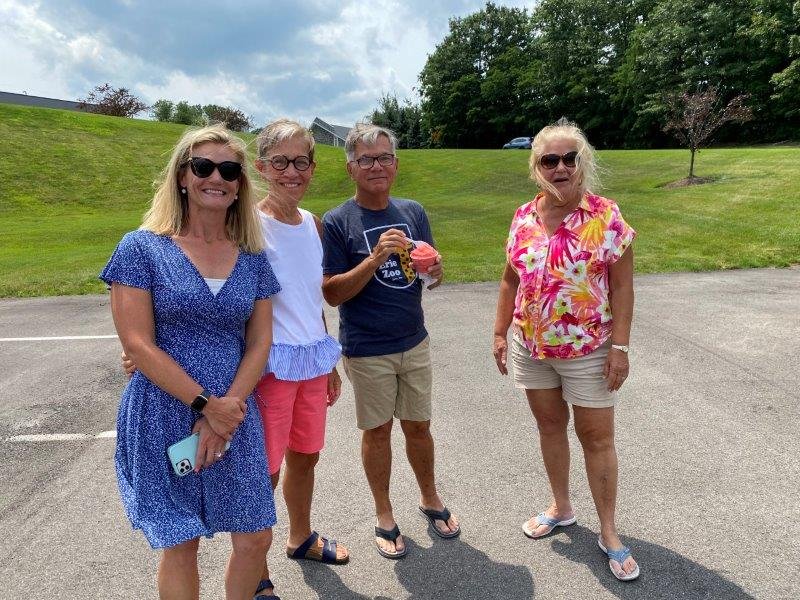 Residents in Maleno's four Erie, PA apartment communities were treated to cool, Italian Ices and floats to help with the summer's heat. Actually an American invention, despite the name, Italian Ice was developed in New Jersey a century ago. It is similar to sorbet in texture, although less creamy, and is made without the use of any dairy or egg products. Many people were happy to hear the treat is also gluten-free. The float options were root beer or orange soda, mixed with vanilla ice cream.
The JEB Concessions food truck parked at The Village on Pacific, Lake View Apartments, and Shadow Pines Apartments throughout the month of July, with Maleno picking up the tab. "We know our residents have a choice in where they choose to live", explained Natalie Washburn, Property Manager/Owner. "Hosting events is one way we show them our appreciation for choosing Maleno."
Maleno has held an annual Block Party for the last several years, with an interruption last year due to COVID-19. "We were so disappointed to miss this summer tradition', said Washburn. "This year, we decided to bring in a food truck for an ice cream social as a way to get people back out of their homes, on a smaller scale." Many residents chose to gather together on the properties, while others took their refreshing treat home. Over 200 residents turned out for the events.
"It was fun for everyone! Our residents and staff enjoyed reconnecting and visiting with people we haven't seen for a while", added Washburn. A good time was had by all.
Additional Photos