Maleno Adventure Woods Coming Soon!
Posted on April 27th, 2017 at 3:28 PM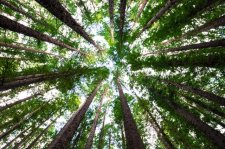 The Zoo is an important connector to outdoor experiences for our community and this spring there will be another space to explore! Our company is giving back to the community by putting our custom building skills to work. We're creating an exciting new playground that will be enjoyed by hundreds of thousands of children who visit the Zoo each year. Maleno Adventure Woods will replace the old play structure with a series of tree houses and rope walks which will greatly enhance this entire area of the Zoo. Keep an eye on our Facebook page to watch the construction progress on Maleno Adventure Woods!