Extreme Makeover: Home Edition
Posted on January 1st, 2017 at 2:51 PM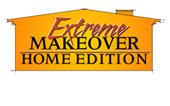 The Maleno team had the wonderful opportunity to be the home builder for the show Extreme Makeover: Home Edition when coming to Erie to film an episode.
Meet the Family
Having cast the adversity of her health and surroundings aside to run a nonprofit youth development and family center from her Erie home, Clara Ward and her family have been chosen to receive an extreme home makeover from ABC's "Extreme Makeover: Home Edition." Erie builder John Maleno and his team from Maleno Development, the television show's team leader Ty Pennington, Ty's designers and hundreds of volunteers will rebuild Clara's home in a mere seven days, enabling her to continue her incredible work supporting her neighborhood's underprivileged children.
Having experienced a childhood of hardship, Clara vowed to make a difference for the next generation. Neither modest means nor the challenges of Myasthenia Gravis, a degenerative muscular disease, have stopped her so far. For decades, Clara has put her personal needs second to feeding, clothing and nurturing children in her home, organizing charitable drives, arranging field trips, tutoring, giving cooking lessons and much more.
But the rampant disrepair of her crumbling two-story home -- including a cracked foundation, a leaky roof, peeling walls and a faulty sewage line -- increasingly threatens the lifelong mission that means so much to Clara and those in her neighborhood. Furthermore, the house lacks the wheelchair accessibility she needs, requiring her to stay with her daughter and head back and forth each day.
While the "Extreme Makeover: Home Edition" team, Erie's Maleno Development, workers, and volunteers rebuild Clara's home, the Ward family will go on vacation to Walt Disney World.
Meet the Team
Co-founded in 1976 by John Maleno and his wife, Lynn, Maleno Development began as a husband-and-wife building and remodeling operation in Erie, Pa. Since then, the company has built more than 1,000 homes and apartments in their hometown. Maleno Development has changed the face of many Erie areas by creating beautiful neighborhoods and residential communities on otherwise undeveloped lands. What started with the Calico Fields subdivision off of West 38th Street now includes 13 residential developments. Today, five of John Maleno's seven children, his sister, and his son-in-law are part of what is now a full-service real estate team that specializes in construction, land development, property management and real-estate sales.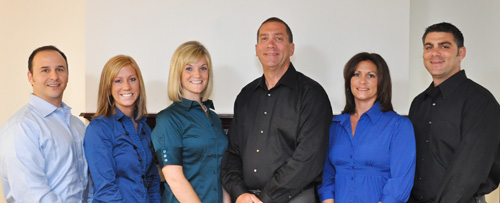 The Maleno Family: Pictured from Left
Jarrod Maleno: Real Estate Agent/Marketing
Julie Maleno: Leasing Agent
Natalie Washburn: Real Estate Agent/Marketing
John Maleno: President and Developer
Anne Maleno: Property Manager
Dominic Maleno: Builder
Other Maleno Development Team Members:
Sally Maleno: Leasing Agent
James Washburn: Rental Property Maintenance Manager
Mark Callista: Maintenance Technician
Kathy Nagare: Office Manager
Jeff Brown: Finish Crew
Chuck Turner: Finish Crew